Vegas Poultry is 100% SA owned and has been proudly serving in the Central Market for over 20 years.

Organic
Vegas Free Range Chickens are raised and fed with local grains, wheat, barley, soya meal, peas, vitamins, vegetables, oil and salt.
Vegas Certified Organic Chickens are fed on CERTIFIED ORGANIC feed and are certified by the Organic Food Chain (OFC).
Vegas Free Range and Organic Chickens roam free in spacious country paddocks with natural sunlight and fresh air – in a natural environment, and contain no Antibiotic or Growth Hormones – the way nature intended!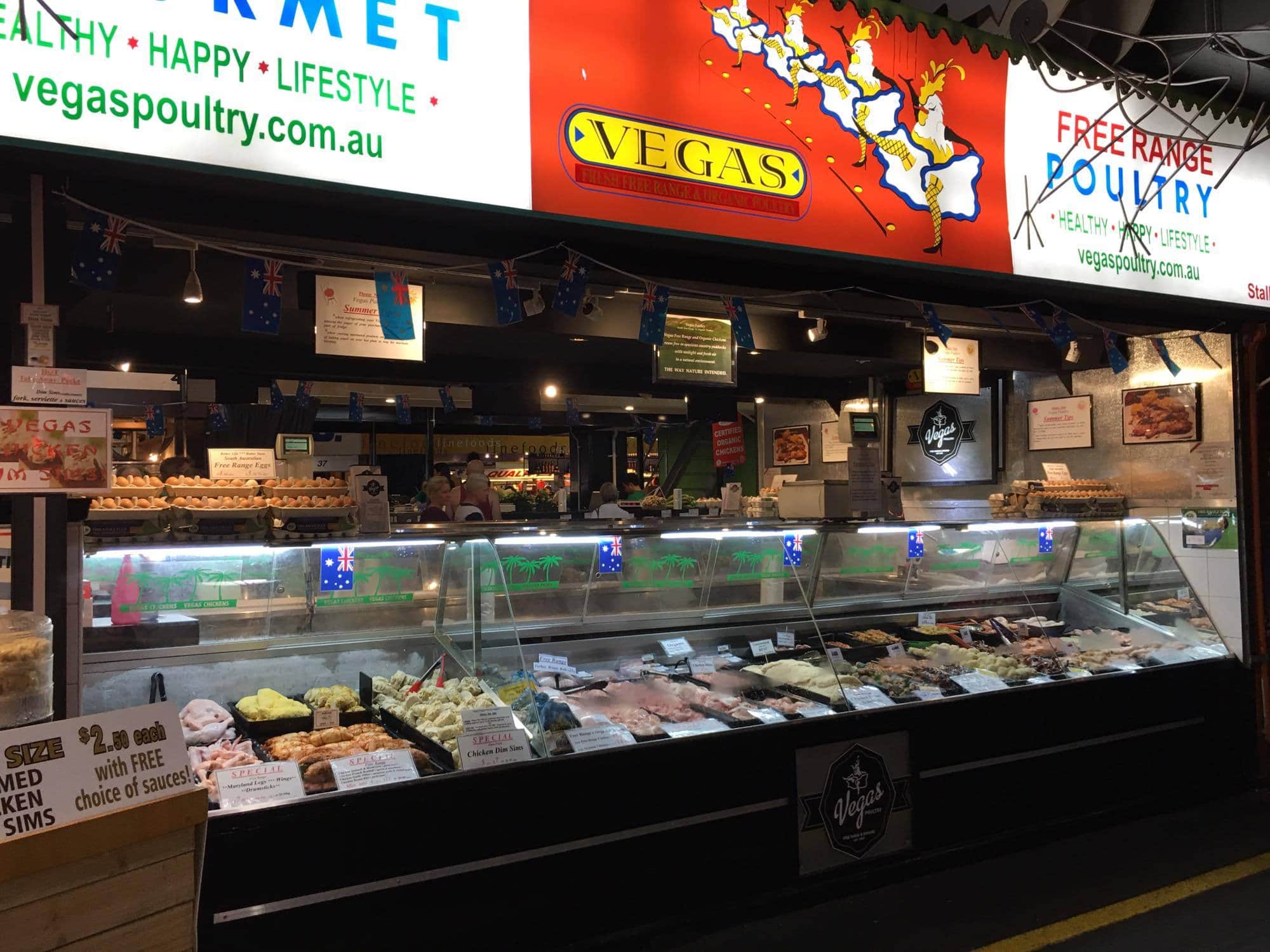 OPENING HOURS:
Tuesday 7:00am – 5:30pm
Wednesday 9:00am – 5:30pm
Thursday 9:00am – 5:30pm
Friday 7:00am – 9:00pm
Saturday 7:00am – 3:00pm
Sunday & Monday CLOSED
Sign up as a Market Lover to keep up with all of our Market news, produce and recipes!