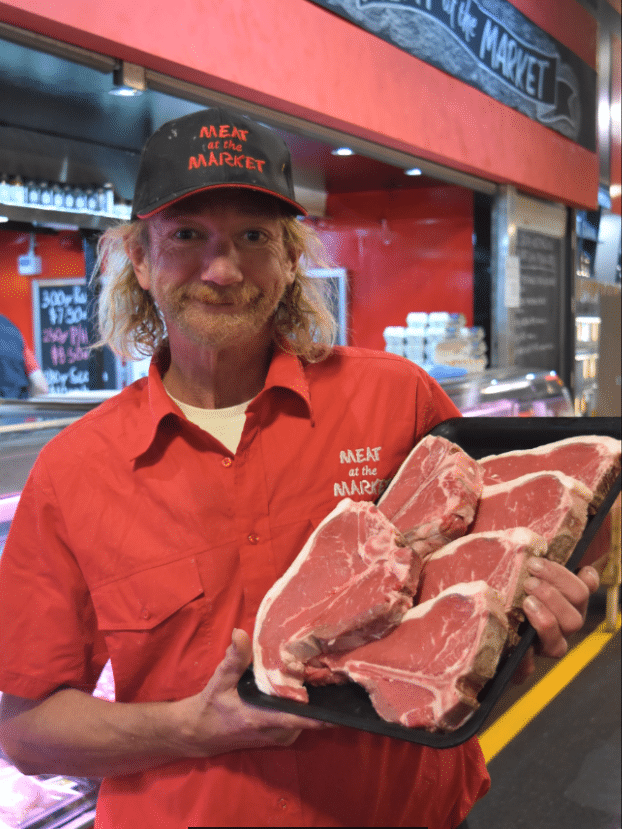 Meat at The Market has a very simple aim – To bring the best produce direct from the farm where it is grown in South Australia directly to the consumer!
Meat at the Market is a family owned business, with ethically raised and SA grown produce including beef, pork, lamb and poultry. The team are committed to supporting as many local businesses and farmers as possible within the stall, with currently 90 per cent South Australian produce available. Visit Meat at the Market for their house made sausages and great range of produce including Saskia Beer, Almond Grove, Green Slade, Thornby Lamb and many more..
See you at the Market!
Sign up as a Market Lover to keep up with all of our Market news, produce and recipes!