Your go-to for information
Located at the Gouger Street end of the Market, just near Haigh's, our Market Stall is your go-to for all things Market! The Market Stall staff are ready to help with questions, information, school holiday events, gift vouchers, merchandise and FREE trolley hire. You'll find a great range of Market merchandise including our brand new artist designed tea towels and tote bags PLUS eco crayons and free colouring for the kids.
Free Trolley hire is now available every Market day with our fleet of double decker Market trolleys available for up to 2 hours with a fully refundable $20 deposit.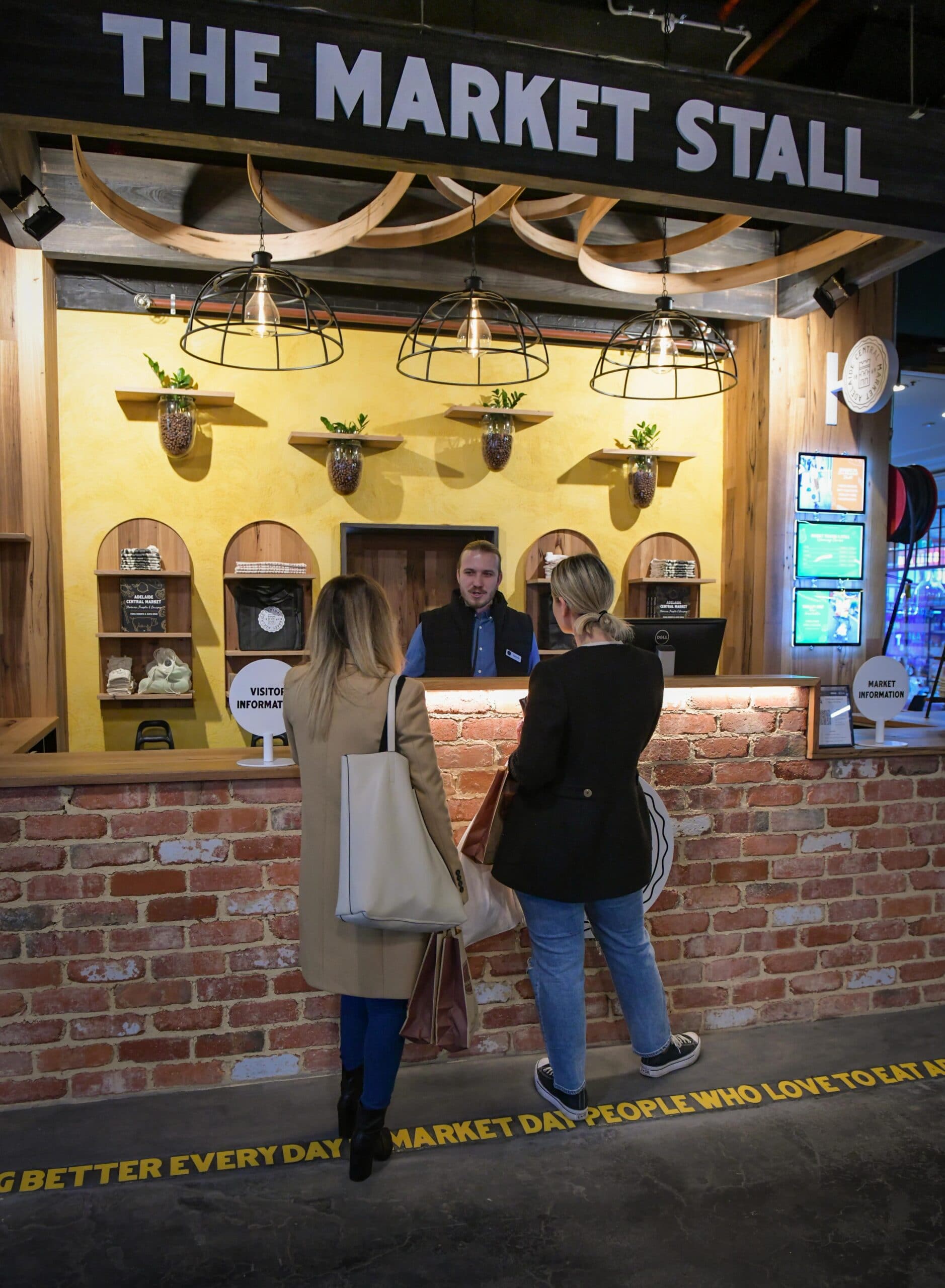 OPENING HOURS:
Monday CLOSED
Tuesday 7:00am – 5:30pm
Wednesday 9:00am – 5:00pm
Thursday 9:00am – 5:30pm
Friday 7:00am – 9:00pm
Saturday 7:00am – 3:00pm
Sunday CLOSED