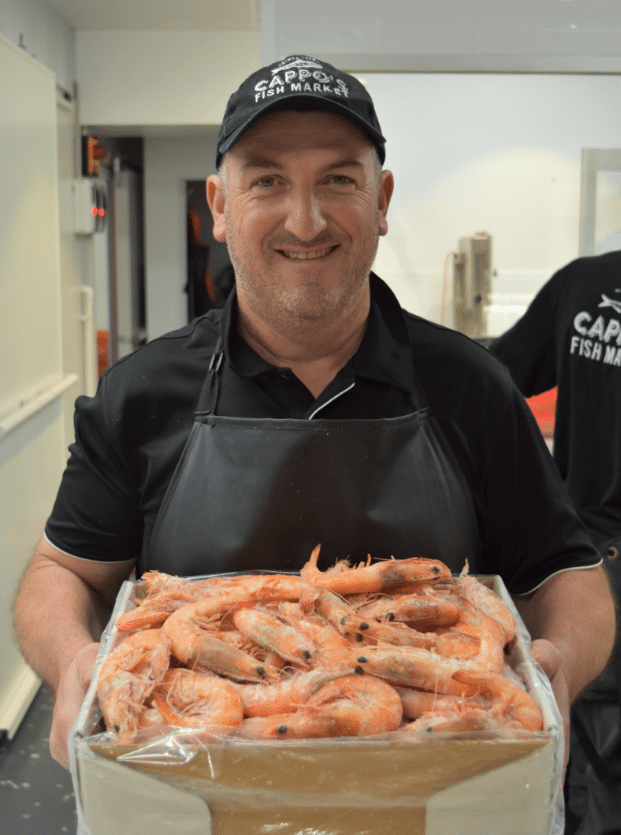 An Adelaide tradition! Generations of families and children have stood at the counter of our renowned Adelaide Central Market store to choose the ingredients for their next seafood feast!
Cappo Seafood is a South Australian-owned family business committed to bringing you the freshest South Australian seafood at the best possible price.
OPENING HOURS:
Tuesday 7:00am – 5:30pm
Wednesday 9:00am – 5:30pm
Thursday 9:00am – 5:30pm
Friday 7:00am – 9:00pm
Saturday 7:00am – 3:00pm
Sunday & Monday CLOSED
Sign up as a Market Lover to keep up with all of our Market news, produce and recipes!