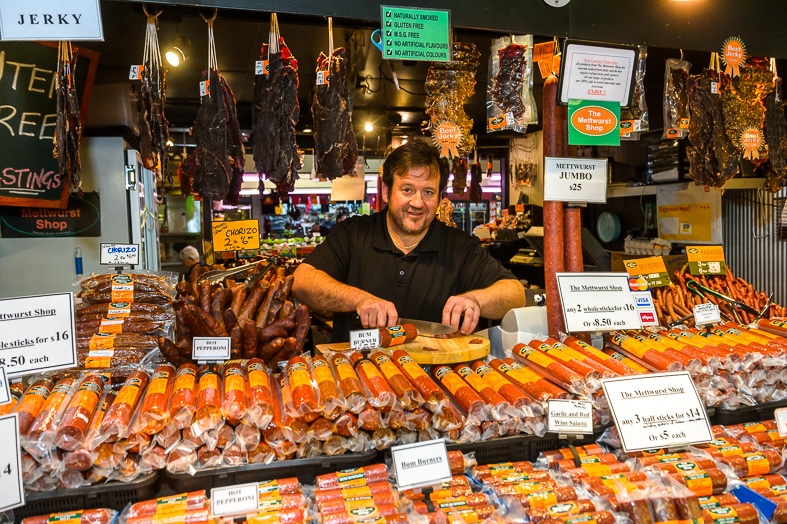 The Mettwurst Shop has been trading in the Central Market for over 15 years, specialising in SA Riverland smallgoods. All products are naturally smoked, no artificial colours, no artificial flavours, M.S.G free and gluten free.

Gluten Free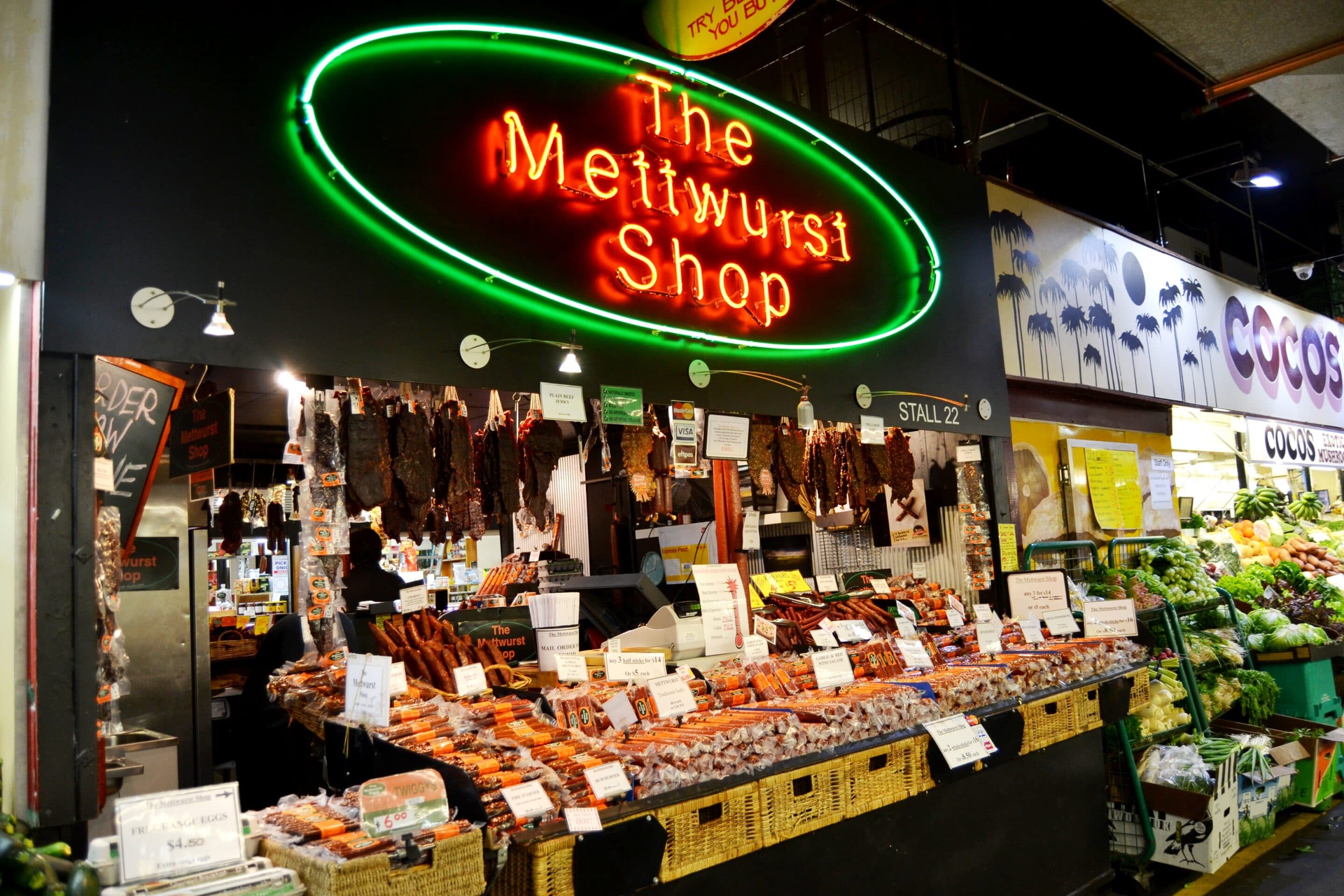 OPENING HOURS:
Tuesday 7:00am – 5:30pm
Wednesday 9:00am – 5:30pm
Thursday 9:00am – 5:30pm
Friday 7:00am – 9:00pm
Saturday 7:00am – 3:00pm
Sunday & Monday CLOSED
Sign up as a Market Lover to keep up with all of our Market news, produce and recipes!