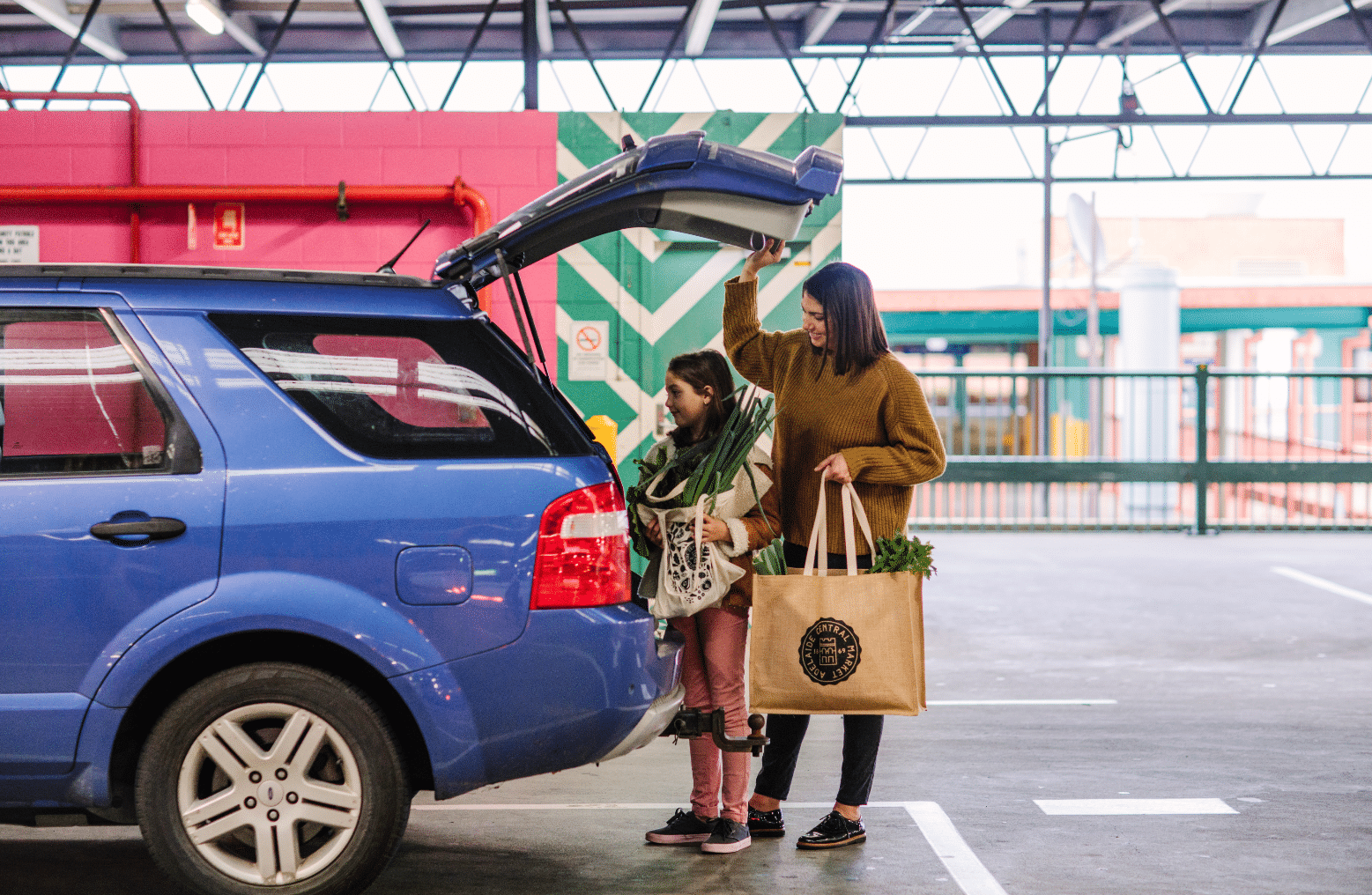 From Thursday 1 July 2021 UPark Central Market will be offering first hour free parking during Market trading hours to Market shoppers who have signed up for a UPark Plus card.
From this date, first hour parking will become $2 for non-card holders.
Our intent is to maximise the number of car parks available during trading hours, while continuing to provide first hour free parking for our Market shoppers. UPark Plus at UPark Central Market is open to all Market shoppers and it's free to join online anytime.
UPark Plus provides safe and touch free parking, there's no need to get a ticket on entry or to queue to pay – just shop, tap and go!
To receive your first hour free special offer with UPark Plus, simply head to the UPark website to sign up in five simple steps…
First hour free parking with your UPark Plus card is available every Market trading day at the UPark Central Market:
Tuesday 7:00am – 5:30pm
Wednesday 9:00am – 5:30pm
Thursday 9:00am – 5:30pm
Friday 7:00am – 9:00pm
Saturday 7:00am – 3:00pm
If you already have a UPark Plus Card you will automatically receive first hour free parking during Market trading hours.
In addition to first hour free parking on Market days, your UPark Plus card gives you 24/7 access to the Central Market UPark and capped rate parking at all other UPark locations across the city– your card is linked to your account and ready to go immediately.
Need help signing up?
View our handy Sign Up Guide here

Frequently Asked Questions
What if I stay past the first hour free, will I be charged?
Yes, if you stay longer than one hour you will be charged the standard rate for hourly parking- as you are now. . For example if you stay for 1.5 hours, you will be charged the 1-2 hour standard day rate of $7. The credit card/debit card linked to your UPark Plus account account will be automatically debited.
Do I need a credit card for UPark Plus?
No, UPark Plus is a personal parking card that is linked to either a debit or credit card account. But if you only stay for an hour or less, you will still receive the first hour free parking and your card will not be charged.
Do I need an email address for UPark Plus?
Yes, you need an active email address to validate your details during the sign-up process and to receive updated information regarding UPark Plus. Customers who sign up with the 'MARKET LOVERS' promo code will be automatically added to the Adelaide Central Market Lovers newsletter database. If you are an subscribers to Market Lovers newsletter we recommend you use the same email address you have used to subscribe to Market Lovers.
I'm not sure how to sign up, can someone help?
During the transition period – Market shoppers can visit the Market Office on Level 1 at the southern end of the Market floor (above the new Haigh's store) to receive help from a Market office staff member. Alternatively, refer to the information on the UPark website or contact UPark via 8203 7203
When is first hour free parking available to UPark Plus card holders?
First hour free parking is available on Market days at the UPark Central Market at the following times:
Tuesday – Thursday 6.30am – 6.00pm
Friday 6.30am – 9.30pm
Saturday 6.30am – 6.00pm
When is my linked bank account debited?
Your card is charged when you exit the car park. For a quick exit, please ensure you have enough credit/money on your card before driving to the gate. UPark Plus connects your swipe card to your nominated card. Please ensure you speak to your bank regarding this automatic transaction. If you receive the error "card not present transaction", a block against these transactions is in place with your bank.
What if I already have a UPark Plus Card?
You don't need to take any further action – you will continue to receive the first hour free parking during Market Trading Hours
All other UPark Plus FAQ's
Please visit the UPark website