World Nutella Day at our Market!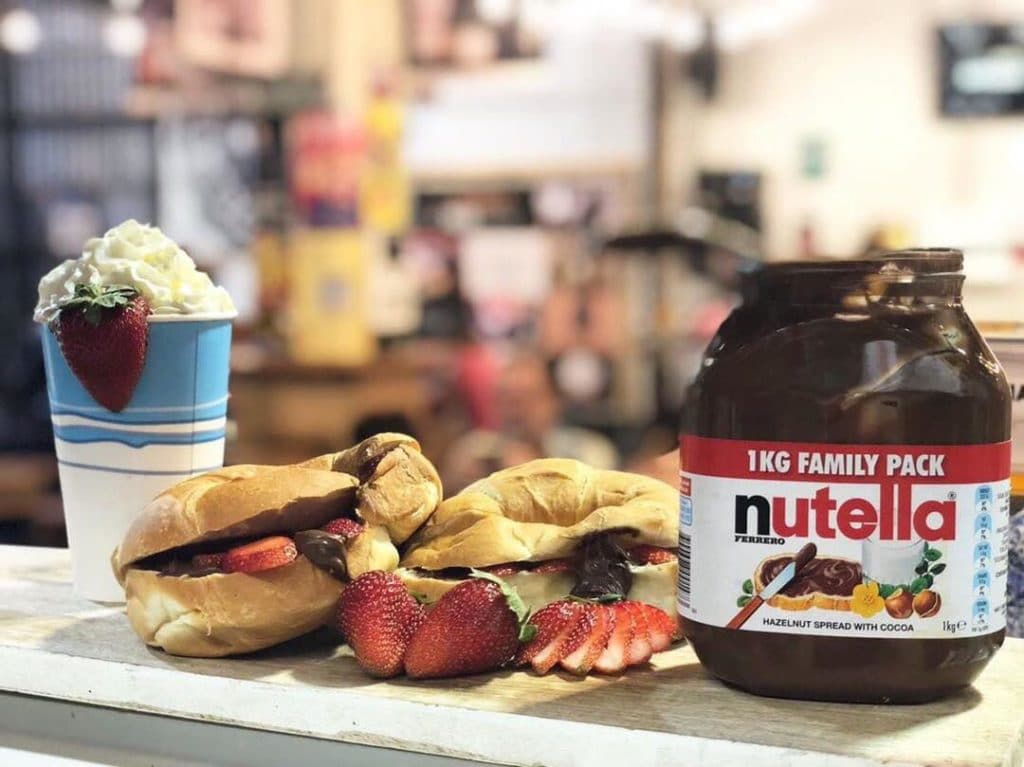 Celebrate World Nutella Day at our Market! The Nutella craze has taken the world by storm; it first launched in Australia in continental stores during the 1960's, so naturally we are ready to start the hazelnut party! Let's go nuts!
The below Traders are dishing up these limited edition Nutella dishes just for you on Tuesday 5 February for World Nutella Day in our Market!
Nutella Crepes – Market Bread Bar (Stall 50)
Nutella Churros – Comida (Stall 11)
Nutella filled zeppole and Nutella macarons – Providore (Stall 66)
Nutella Waffles – The Big Table (Stall 39/40)
Nutella Milkshake and Nutella + Strawberry croissants – Atlas Continental Café (Stall 63)
Nutella French Toast – Zuma Café (Stall GO56)
Nutella Coffee – The Coffee Bean Shop (Stall 58/59)
Nutella Cannoli's – Marino Meat and Food Store (Stall GO52-54)
Nutella muffin – Dough (Stall 45)
We've not forgotten our intolerant friends! You indulge in 'No-tella' inspired treats that are raw, vegan and gluten free!
Nutella Smoothie Bowl – The Plantation Juice Co (Stall R17)
Nutella Bombs, Nutella Bar, Nutella Butter – House of Health (Stall 73/74)
Nutella Smoothie Special – JAMU (Stall 69)
We can't wait to see you!
Find out more and click attending here.