Welcome our new Producer in Residence: Flava Rich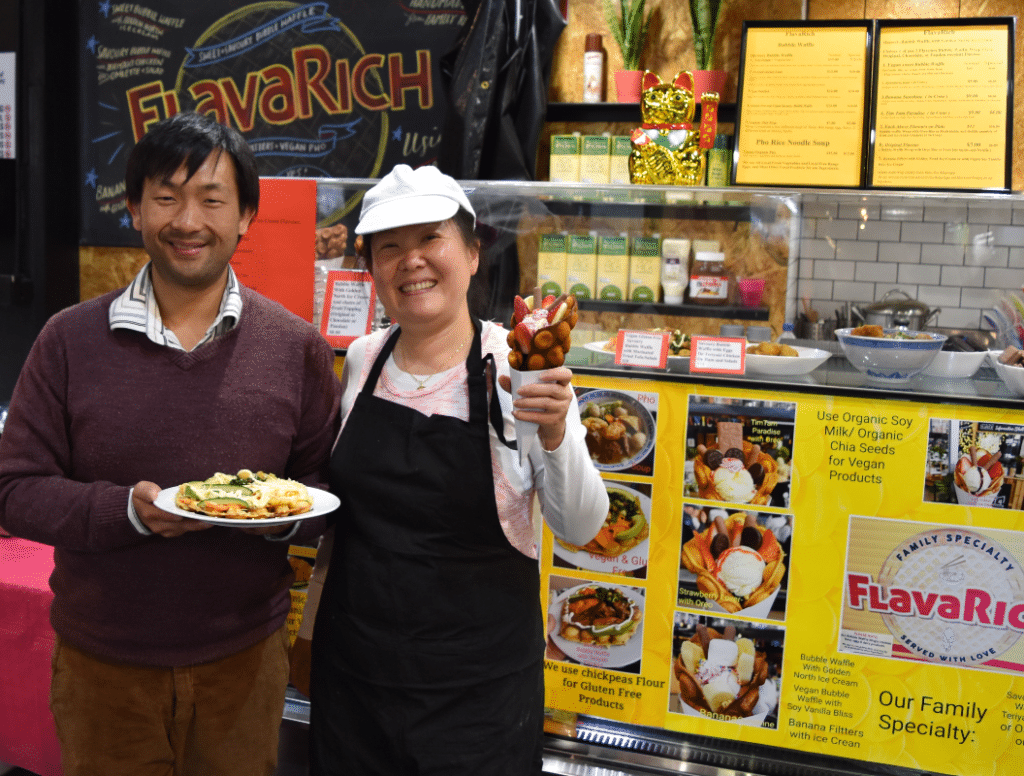 Welcome our newest Producer Flava Rich! The team from Flava Rich are whipping up savoury and dessert bubble waffles with your choice of toppings, or enjoy a Vegan Pho Rice Noodle Soup for lunch!
Visit Sandy from Flava Rich in our Producer in Residence on Market days till 30 November 2019.