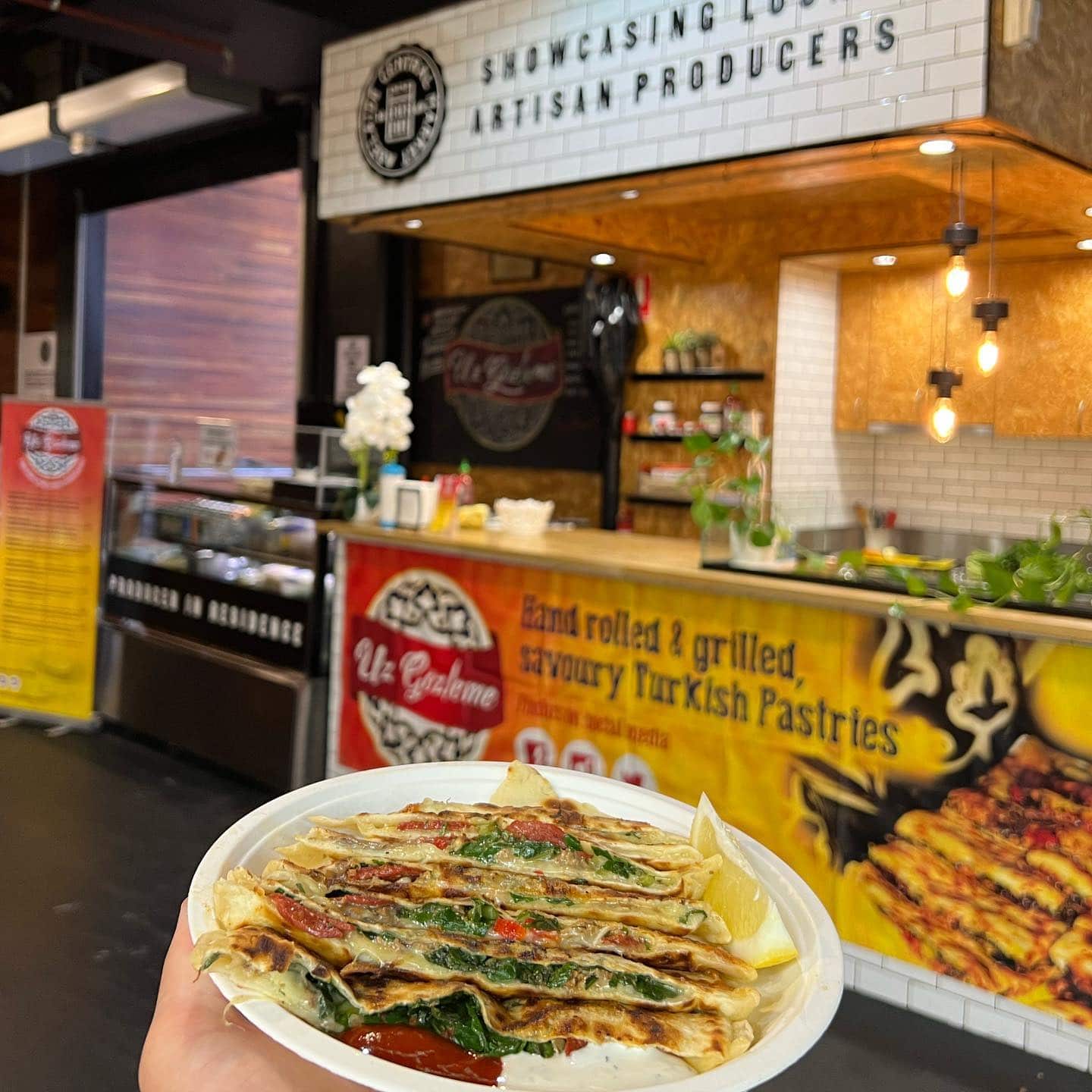 We are thrilled to welcome
Uz Gözleme
back to the Producer in Residence!
​
​Uz Gözleme create hand rolled and grilled pastries (gözleme), which is one of Turkey's most popular and favoured street food. Enjoy one of their traditional fillings including spiced beef with vegetables; Turkish sausage; vegetarian with sliced mushroom, zucchini, parsley; mushroom and spinach; mushroom and cheese; three cheese; and even a dessert flatbread with Nutella and bananas.
​Visit the team at the Producer in Residence Stall every Market day until 19 February.