Please Welcome New Producer In Residence, GANG GANG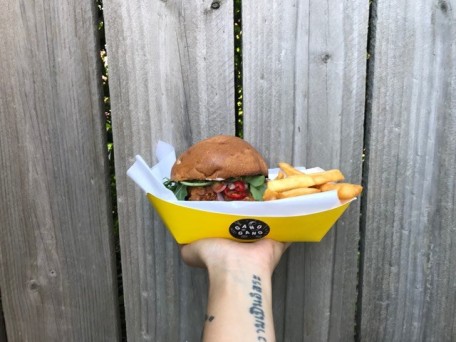 GANG GANG is a pop up food stall, new to the Adelaide food scene.
Serving Asian inspired comfort foods with roots firm in Indonesia and Los Angeles, the creator behind GANG GANG has lived the best of both worlds. The menu cultivates the traditional flavors of Asia and classic staples from California.
On the menu you'll see The Spice Girl – an asian spiced cheeseburger, The Tinie Tempah Burger and Gado Gado – a traditional warm Indonesian salad.
Treat your taste buds and join the gang.
GANG GANG is located in the Producer In Residence stall (next to O'Connell Meats) at the North West entrance until 27 January 2018.