Please Welcome New Producer In Residence.. Les Deux Coqs!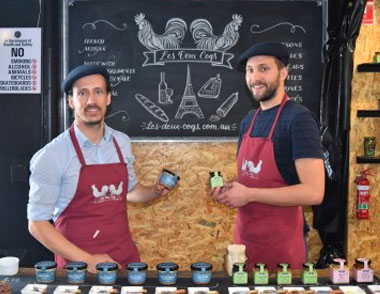 Please welcome our next Produce in Residence.. Les Deux Coqs! Specialising in traditionally crafted French fare made in South Australia without preservatives or additives. Choose from their range of rillettes (pork, roast chicken or sardines), terrines (country, mustard, pastris or chilli), tapenades (black olives, green olive, capsicum or eggplant), saucissons (traditional, pastis, herb, chilli), and sweet spreads (lemon or salted caramel).
Find Le Deux Coqs at the Producer in Residence Stall on Market days 'til 16 December (next to O'Connell's Meats).