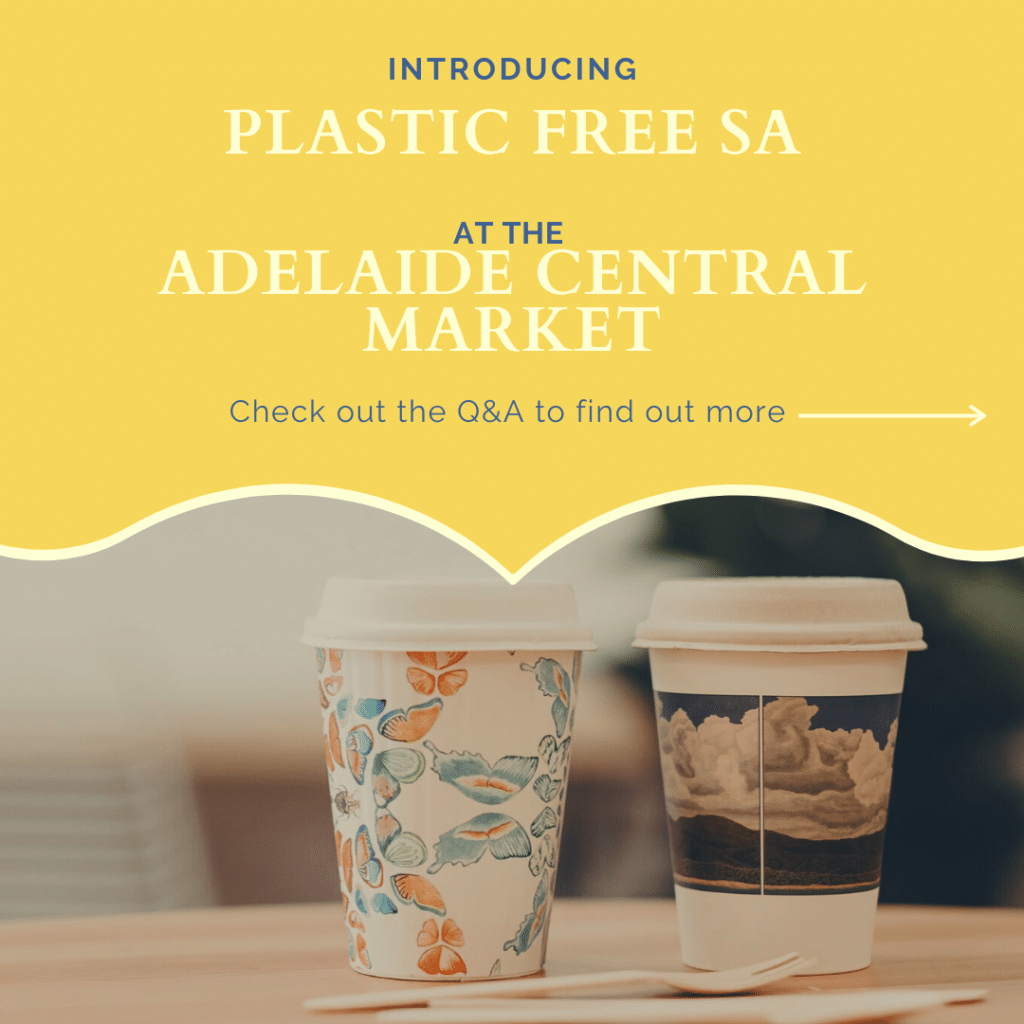 Our Market had been working with Plastic Free SA to work towards eliminating single use plastic. A range of traders have signed up to Plastic Free SA, a free program designed to support businesses to make the switch fro single-use plastics to either reusable or 100% compostable alternatives.
In fact, earlier this year Market trader House of Health Collective were awarded Plastic Free Champion status! The team replaced their single-use plastics like bags, lids, cutlery, straws and takeaway containers with reusable or compostable items and have many ways you too can reduce single use plastics.
Plastic Free SA aim to inspire our community to make changes in your own life and support businesses that do too. To get started they recommend:
Most traders in the Market accept reusable food containers. Bring in your own containers for takeaway! This is an easy way to reduce disposable packaging. Make sure they are clean, and don't be afraid to ask.
Bring in your own reusable produce bags! Reusable produce bags are available for purchase at a number of stalls in the market or why not get crafty and DIY your own produce bags from scrap cotton like T-shirts/table cloths/pillow cases).
Avoid the need for cling wrap by using reusable food storage containers instead, or try beeswax wraps which can be used in the same way as cling wrap (but they are made from natural materials and can be used over and over again)!