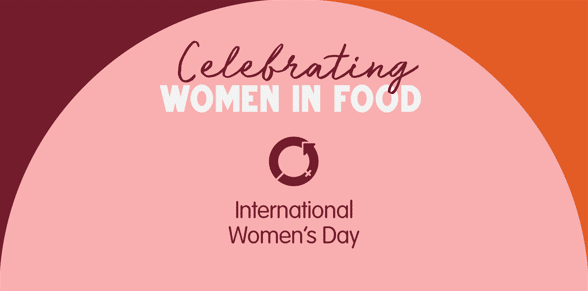 We're celebrating our women in food this International Women's Day!
Our trailblazing women have been setting up businesses here in the Market since the 1950s, when Lucia Rosella opened Adelaide's very first pizza bar, Lucia's.  Since then, we've seen the likes of Sunmi Kim of Sunmi's Sushi, Karli and Laura of Jamu and more recently Mona Hassan from The Turkish Delight choosing our Market to set up shop.
Check out some of their amazing stories…
Mona Hassan – The Turkish Delight
Migrating from Lebanon, Mona's late father encouraged her to learn business skills and lean into her entrepreneurial ambition.  Mona says that being in business has taught her management, organisation, negotiation, sacrifice, hard work and reward. 
After a short stint in the Market's Producer in Residence in 2016, customers were asking where they could continue to buy their traditional Turkish Delights.  Mona knew then it was time to open a bricks and mortar stall, and naturally the Adelaide Central Market was the ideal location.  The colours, sweet aromas and warm hospitality of the Turkish Delight stall brings joy to customers everyday.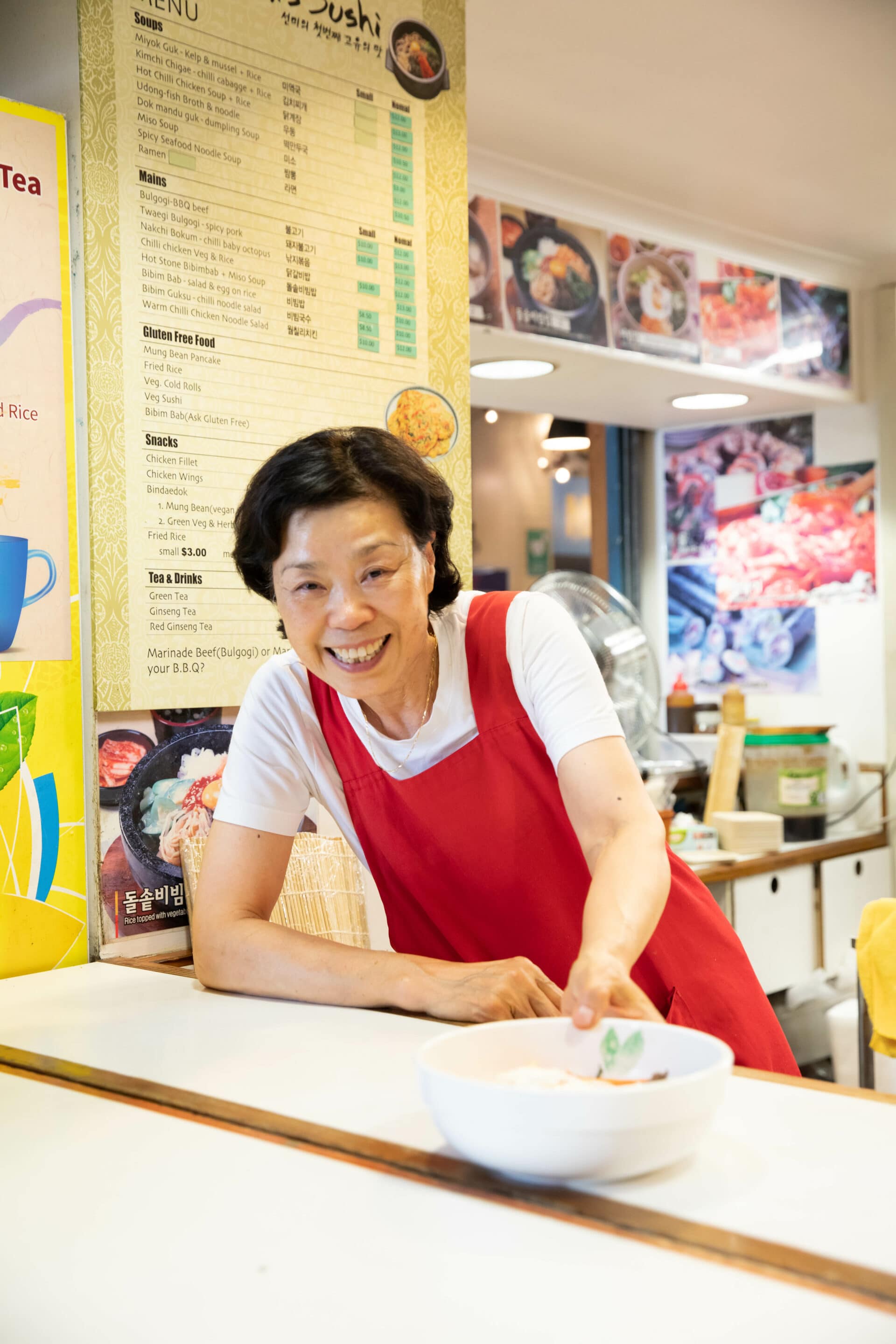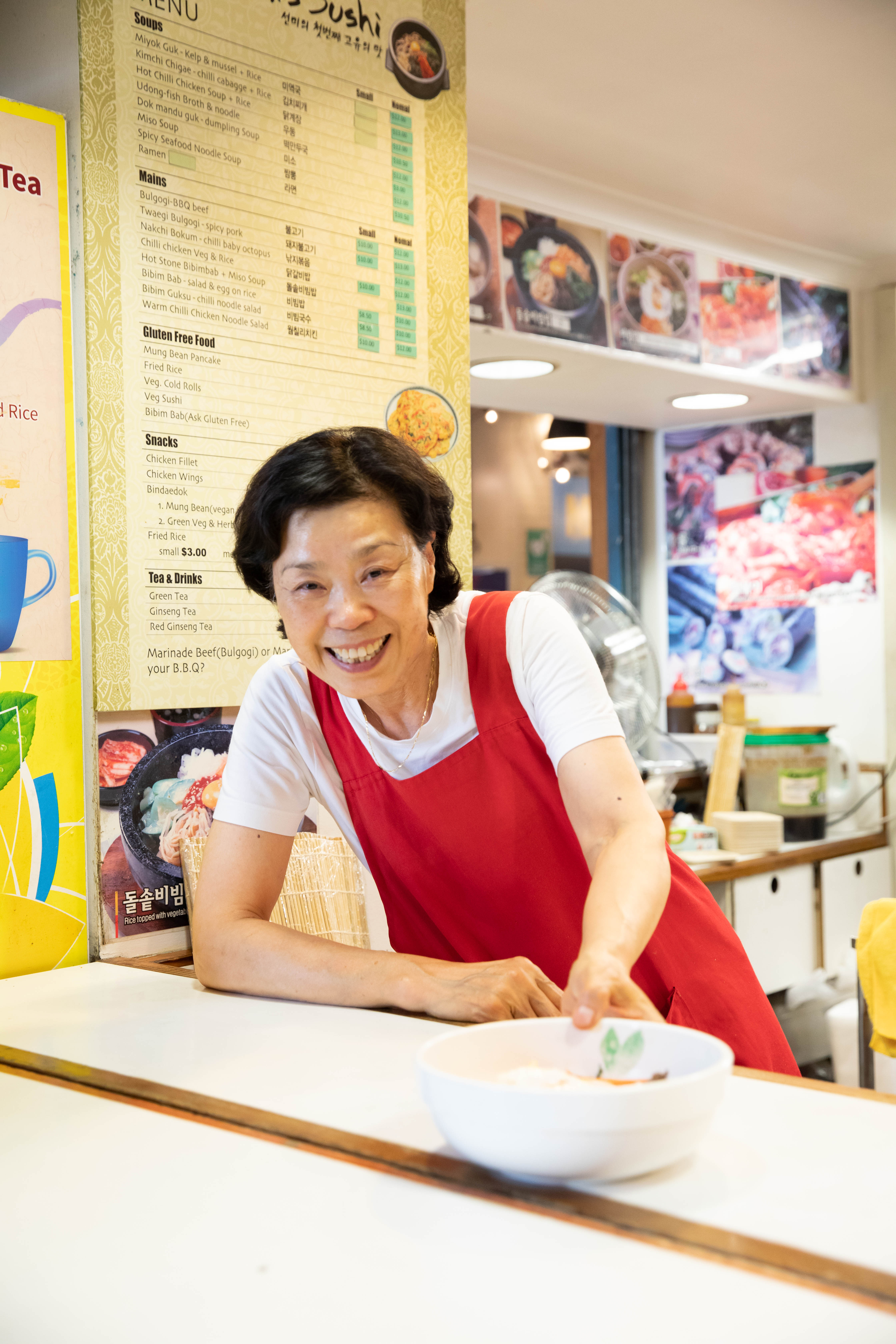 Sunmi Kim – Sunmi's Sushi
Sunmi hails from Seoul, Korea where she was an Olympic volleyball player.  Missing out on playing at the 1980 Moscow Olympics due to boycotts at the time, she later accepted a coach's position in Adelaide.  Eventually opening Sunmi's Sushi at the encouragement of her Australian friends, Sunmi has been feeding bellies with food from her homeland for 26 years.  Like many women, she juggled family life with her business, working often with her young daughter strapped to her back.  Today, her loyal customers come back time and time again for her traditional bibimbap, taxi drivers, green pancakes and sushi,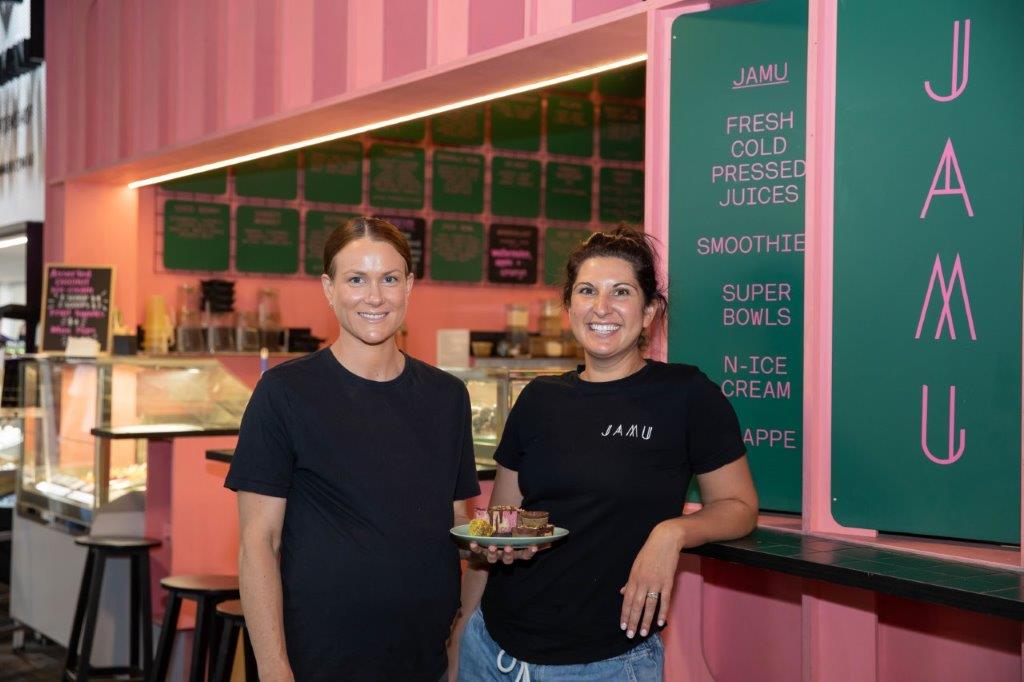 Karli Stanton and Laura Santinon – Jamu
When friends Karli and Laura saw a gap in the Market for tasty and nutritious food for time-poor but health conscious people they got thinking. They quickly got to work developing their business concept – making healthy food more accessible. Their food is made from scratch by the ladies themselves and is vegan, gluten-free, refined sugar free and dairy free.  Laura, a new mother and Karli, an expectant mother, know the pressures of work / life balance – but they wouldn't have it any other way.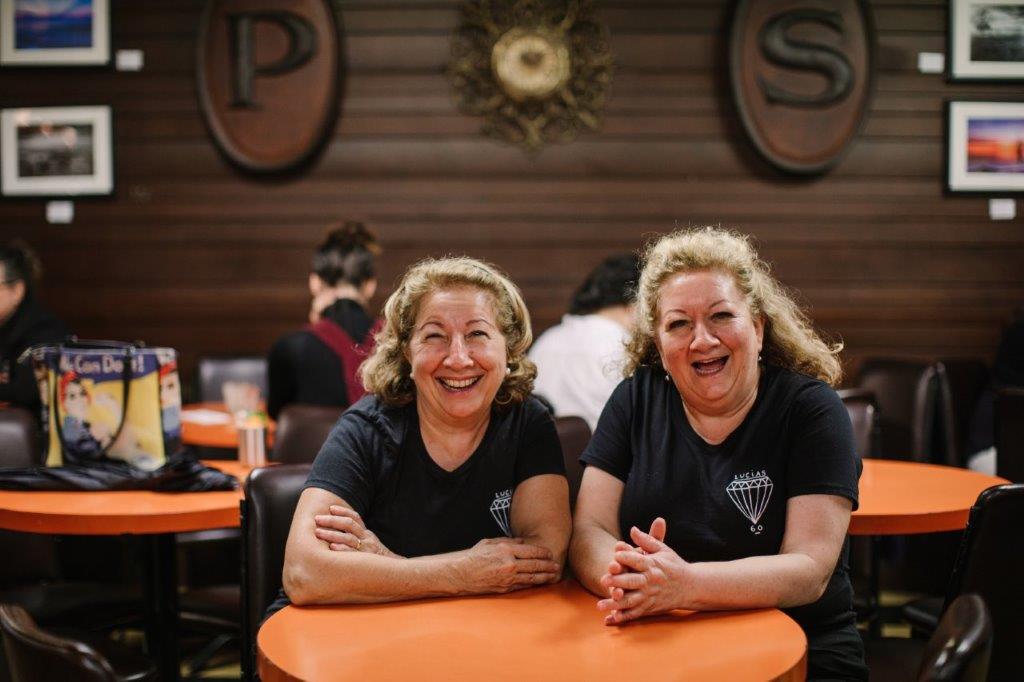 Nicci Bugeja and Maria Rosella – Lucia's Pizza and Spaghetti Bar
Lucia Rosella, you could say, was our very first 'woman in food' opening Lucia's in 1957 when it was rare for a woman to own a business, and even more so – a migrant woman.  With limited English, but delicious Italian recipes up her sleeve, Lucia set about introducing pizza, pasta and minestrone soup to the people of Adelaide.  Today, the restaurant is owned and managed by Lucia's daughters, Nicci and Maria still using those very same traditional recipes.  Still going strong after more than 60 years in operation, Nicci and Maria are proving that good old fashioned Italian food and hospitality will never go out of fashion.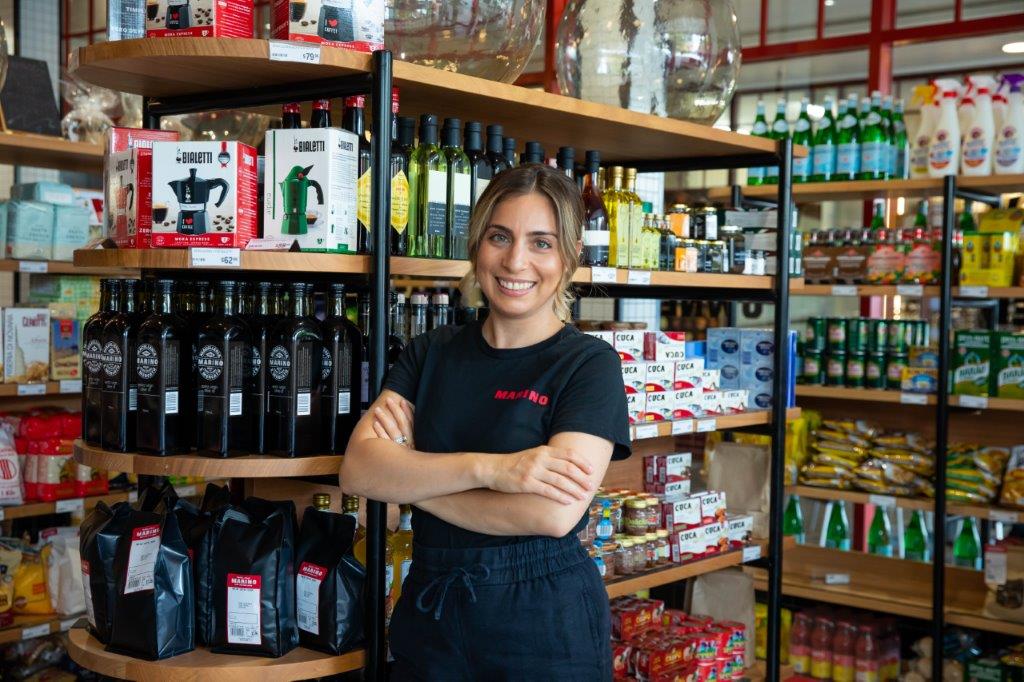 Katrina Marino – Marino's Meat & Food Store
Marrying into the Marino family, Katrina is the new generation of women taking on a business steeped in tradition.  Taking over the business from Katrina's husband's grandfather around 12 years ago they now make and wholesale their own smallgoods range from traditional Italian recipes.  Katrina has helped ensure Marino's stays relevant today from project managing a beautiful new fit-out to leading their social media presence and marketing, all while raising a young family.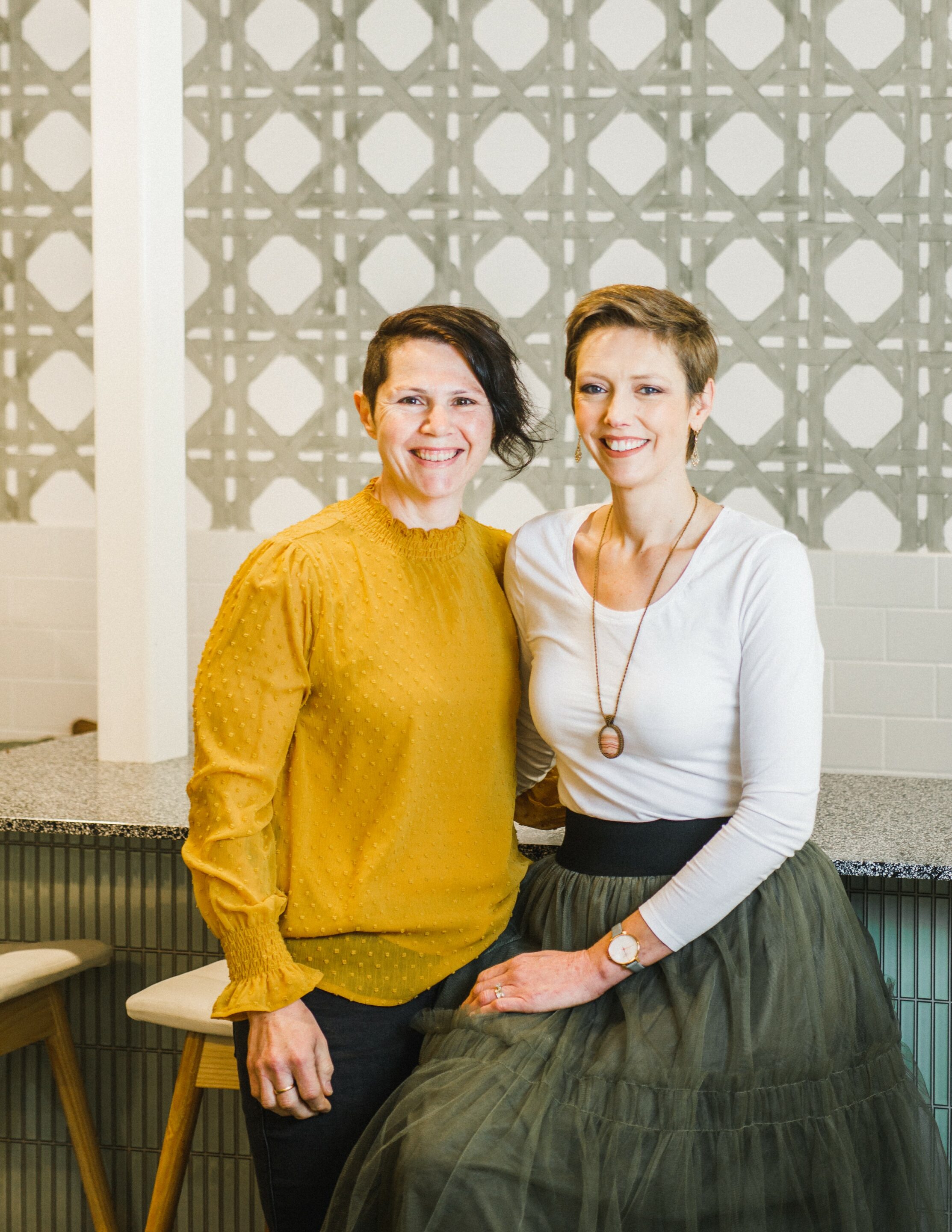 Tanya Agius and Danielle Frankish – Let Them Eat
Tanya and Danielle had a vision of creating food that is wholesome, healthy and tasty – moving vegan and vegetarian food from the fringe 'hippie' stereotype and into the mainstream.  Their business ethos focusses on using local produce and a committment to sustainable practices all the while creating healthy, nourishing and convenient food – they're true entrepreneurs!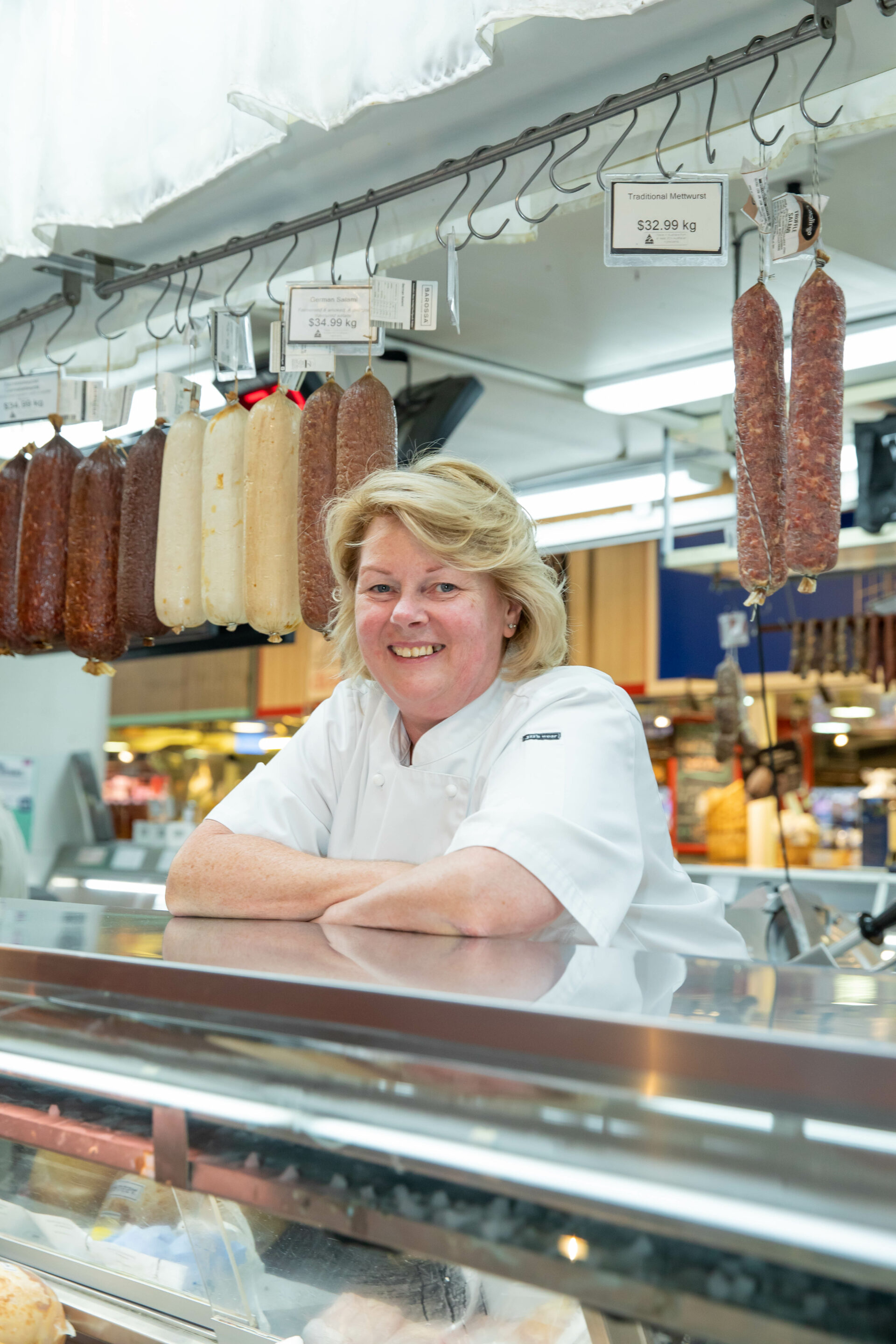 Barbara Knoll – Barossa Fine Foods
Barb credits her business success to family, teamwork and passion.  Purchasing Barossa Fine Foods, a smallgoods shop right here at the Central Market with her husband Franz in 1991, they have together grown the business into the success story it is today with 8 retail outlets, national distribution network, a smallgoods factory and many challenges including raising four sons (and now 9 grandchildren) in a demanding industry but remains passionate about local produce and the continuation of the Barossa legacy.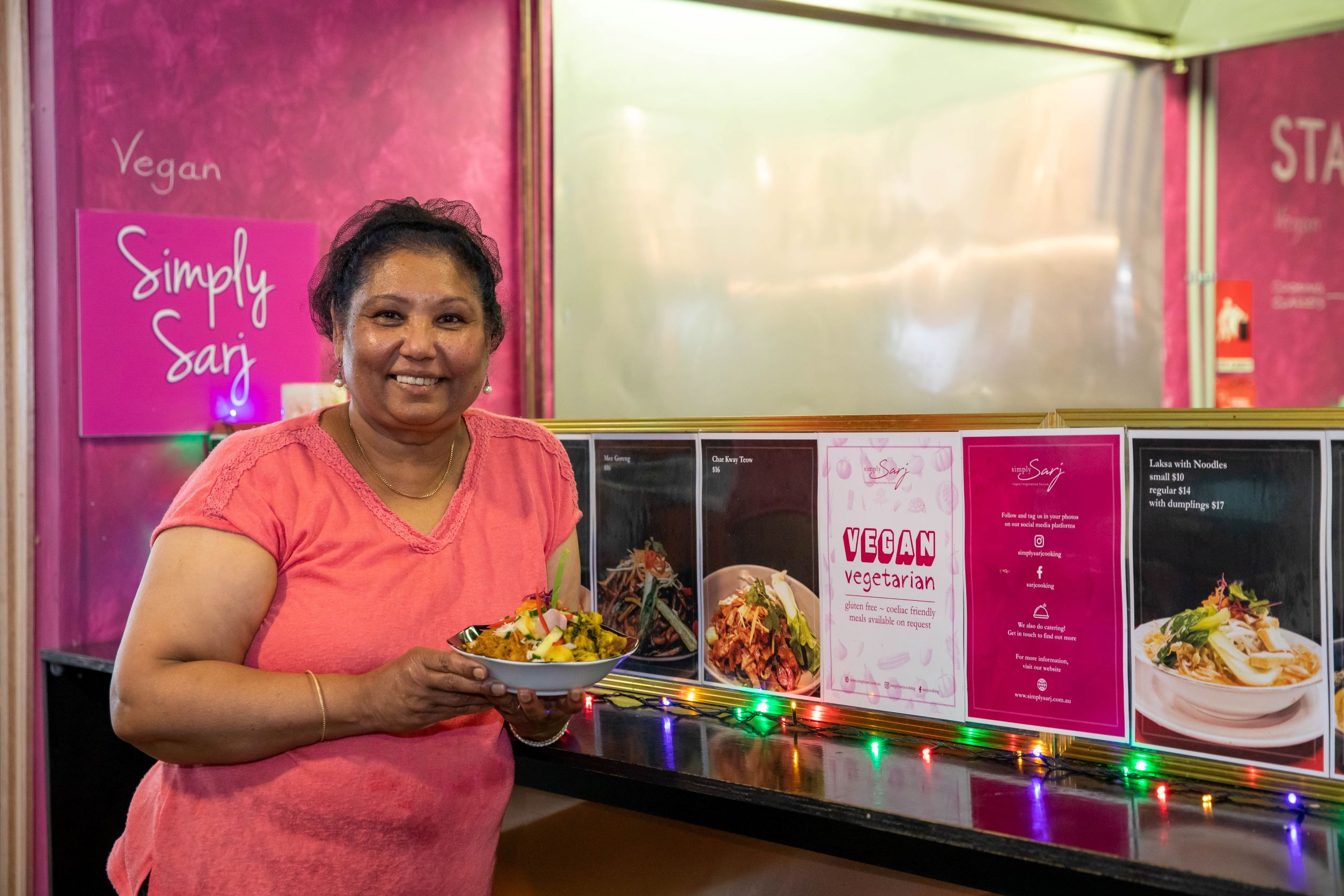 Sarj McLinton – Simply Sarj
Malaysian born Sarj is a an entrepreneur, cook, TV presenter and plant based food advocate.
Sarj has also written a book 'My Recipe for Cultural Interchange' .
Sarj's customers return time and time again to Simply Sarj for her authentic plant based Malaysian food and warm hospitality.