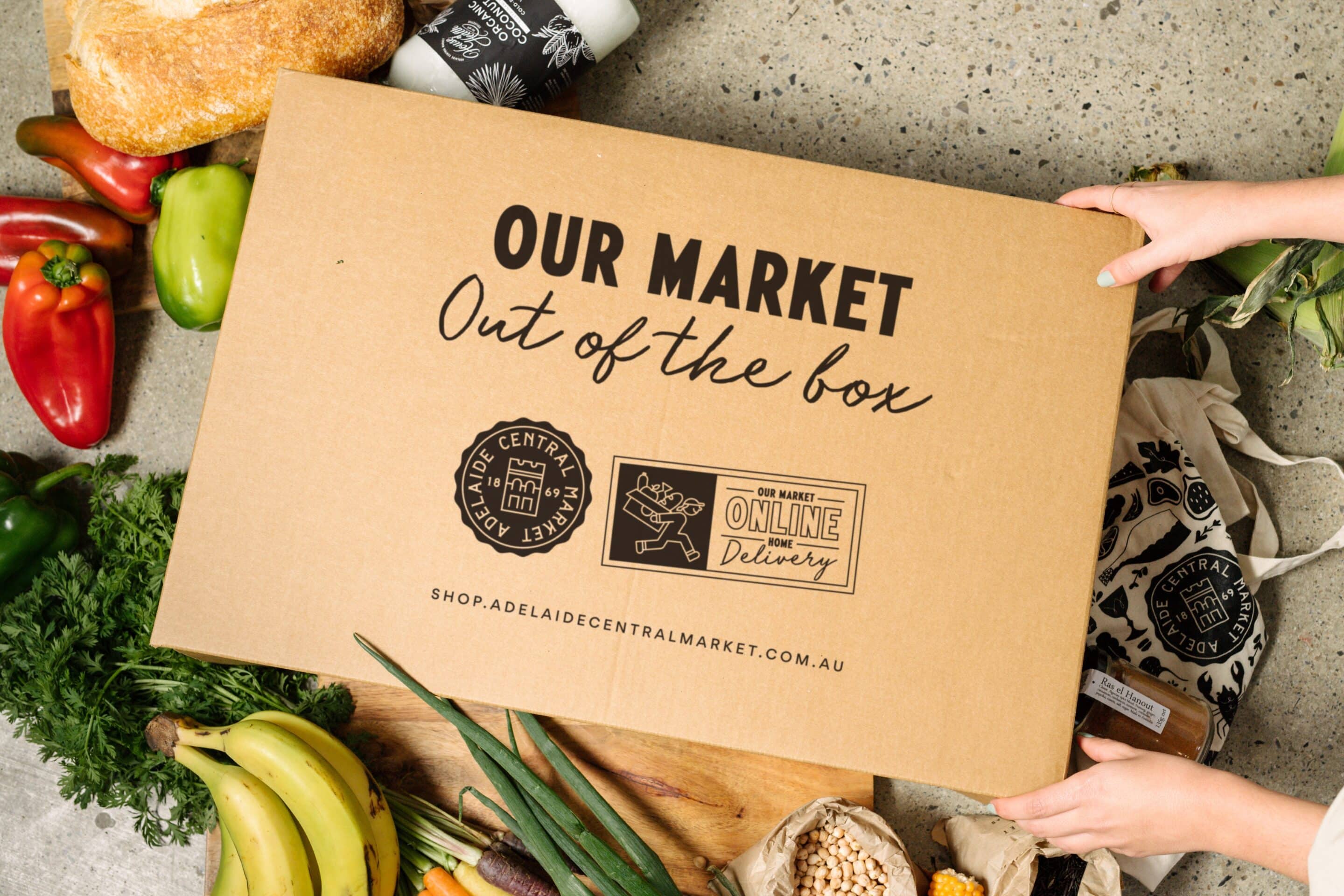 Exciting news! Our home delivery service (Adelaide Central Market Online) has extended, with 28 new suburbs added to our delivery area!
Handpicked with love by our Market traders to ensure the best quality for every delivery, more than 2,000 products from over 45 traders are available online for home delivery including fresh fruit and vegetables, ready-made meals, staples like bulk health foods, freshly baked bread, coffee, milk and a large range of specialty items including patisserie, cheese, meats, wine and seafood.
When you can't make it to our Market, let our Market come to you.. It's easy!
Order your delivery for this week here.
View our list of additional suburbs:
Athelstone 5076
Bedford park 5042
Birkenhead 5105
Blackwood 5051
Blackwood 5051
Darlington 5047
Eden Hills 5050
Gepps Cross 5094
Holden hill 5088
Largs Bay 5016
Ottoway 5013
Pennington 5013
Peterhead 5016
Port Adelaide 5015
Rosewater 5013
Seacliff 5049
Seacliff Park 5049
Seacombe Gardens 5047
Seacombe Heights 5047
Seaview Downs 5049
Semaphore Park 5019
Semaphore south 5109
Semaphore  5019
South Brighton 5048
Tonsley 5042
Valley View 5093
Walkley heights 5098
Wingfield 5013