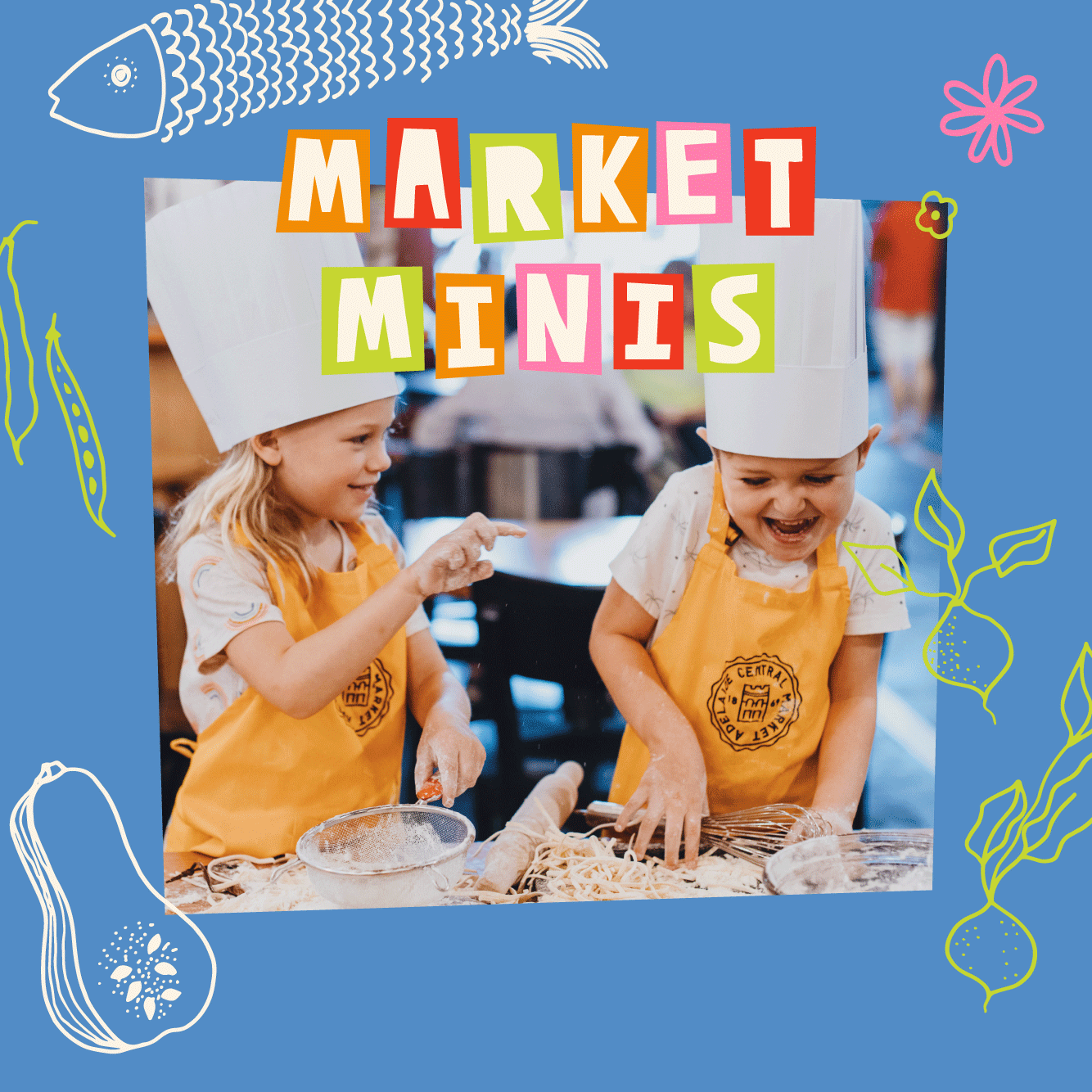 WHEN
August 25, 2020 @ 10:00 am – August 25, 2020 @ 12:00 pm
WHERE
Adelaide Central Market
After a short hiatus, Market Minis is back!
Market Minis is our free program designed to help our littlest Market goers understand more about the food they eat.
The dietitian-designed program is delivered in a fun and engaging way by the team from Sprout and will help young Market kids to glow, go and grow while empowering them to make great food choices themselves as they make their way into the school years.
The sessions are approximately 20 minutes in a 'drop in' format so that parents and carers can stay close by and enjoy a coffee while their Market Mini enjoys using seasonal fruit and vegetables to create a simple dish.
This program is designed to suit children between 2 and 5 years old and is FREE for Market customers every Tuesday during school term.
The Adelaide Central Market and Sprout will be following advice from SA Health regarding COVID-19, and taking the following measures:
Sanitising all surfaces between sessions
Ensuring appropriate distancing between participants
Ensuring sessions are limited to 1 per 2sqm
When visiting the Market for Market Minis, please:
Stay 1.5 metres apart
Wash your hands regularly with soap and water
Cough or sneeze into your arm or use a tissue
Please do not visit if you feel sick or unwell
If possible, please bring your own hand sanitizer
Download and open the official government COVID Safe app. This would allow you to be notified should you have been in contact with someone who tested positive for COVID-19 while away from your home.