COVID-19: Indoor Seating Update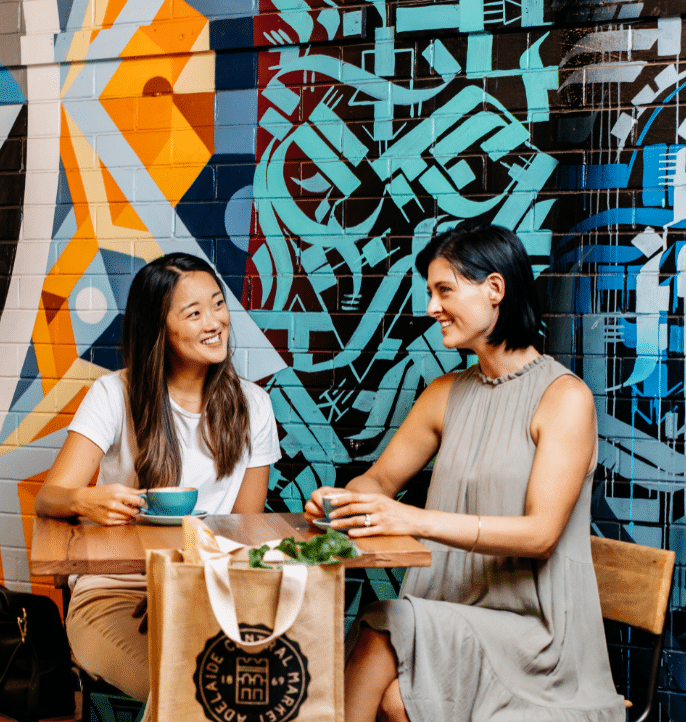 Dear Market community,
We wish to advise that from Friday 22 May 2020 indoor seating will be reinstated for our Cafes and Eateries, with a maximum of 10 seats available for indoor dining per eatery.
Cafes and Eateries will be permitted to serve meals indoors with alcohol and seat up to 10 patrons. Please note that as our Market is undercover, the only traders with outside dining available is Zuma Caffe, Teaser and Cumbia Bar Kitchen (20 maximum – 10 indoors and 10 outdoors).
Café and Eateries will utilise their existing dining furniture with a maximum of 10 seats available and our common dining areas will be reallocated to specific traders for food dining only. Please be mindful of other customers and limit your indoor dining during this time.
The Adelaide Central Market Authority is continuing to take advice from the relevant authorities and will continue to monitor safety measures to continue to help keep our community safe. We encourage our community to continue to practise good hygiene and observe social distancing during your shop.
We would like to strongly encourage all customers to continue to visit the Market to support our traders and the extensive network of small businesses who supply our Market.
Find the updated South Australian Road Map here and more information on COVID-19 recovery here.
For more information, please contact the Market office on admin@adelaidecentralmarket.com.