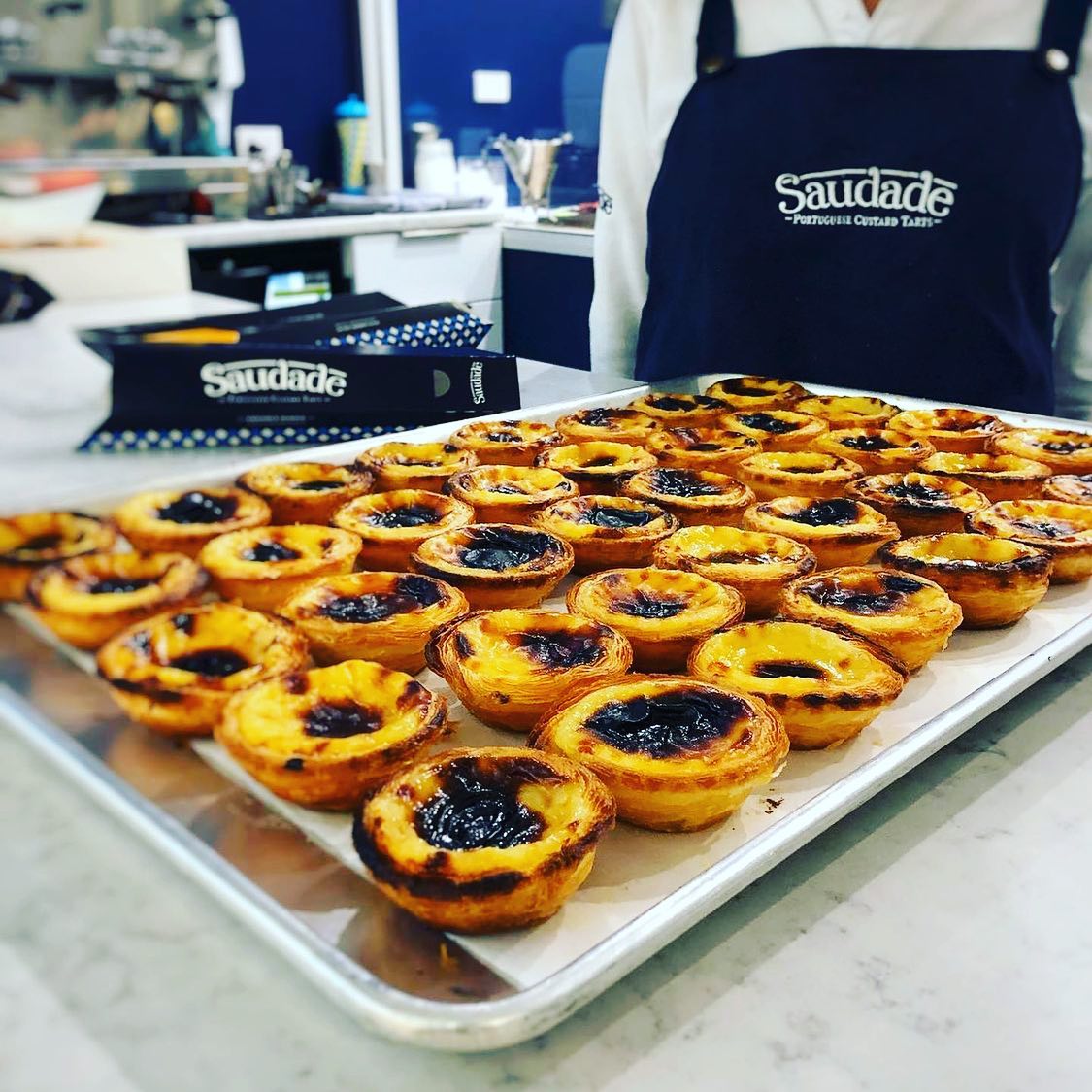 Exciting news!
​
​Saudade Portuguese Custard Tarts have joined our Market family!
​
​After moving to Australia from Portugal, Saudade took up the Producer in Residence opportunity in 2017. With an overwhelming response from customers, a store at Mitcham quickly followed and now Saudade is returning to the place it all started.
​
The heritage shop front on Grote Street is exclusively dedicated to Pastel de Nata (Portuguese Custard Tart).
Find out more about Saudade here.