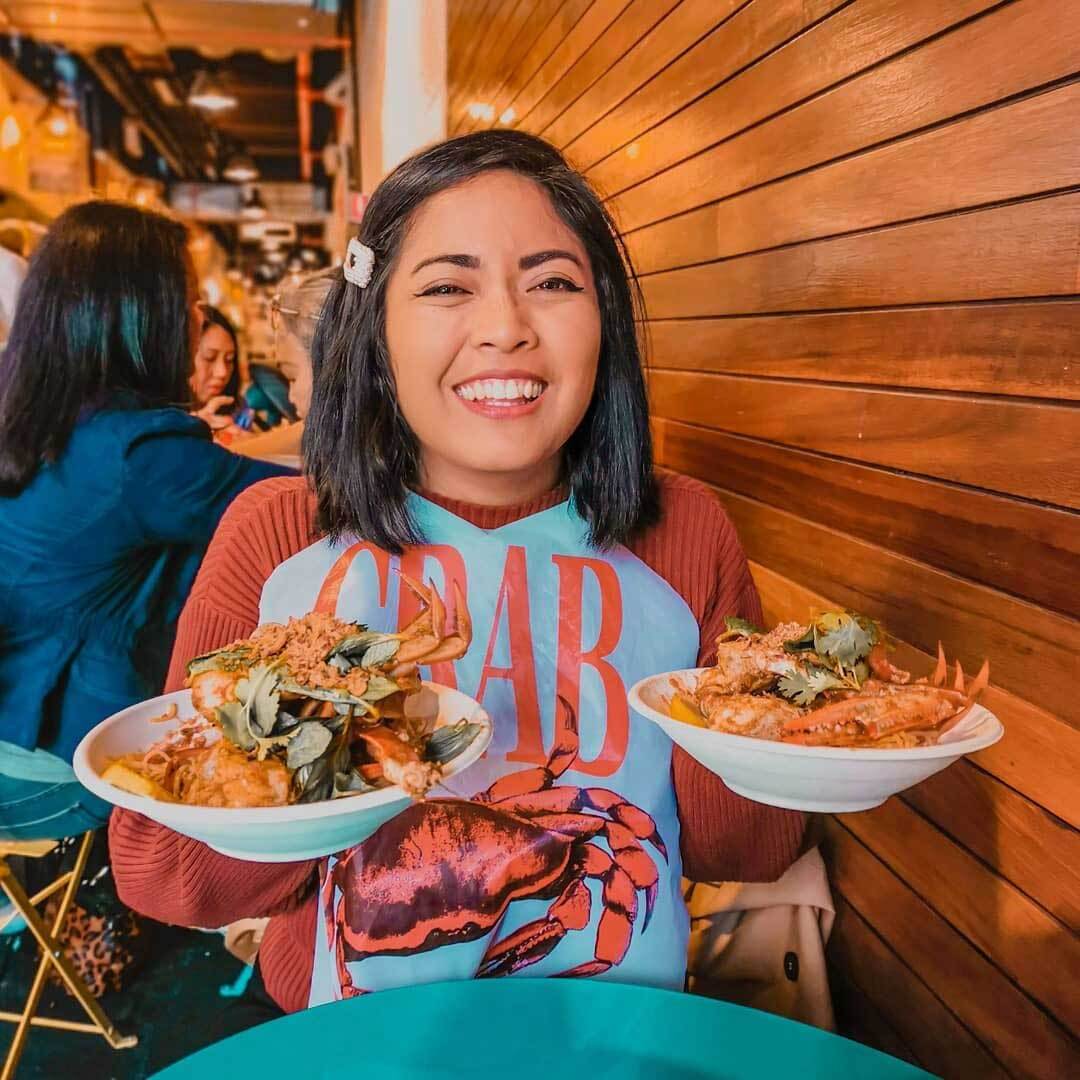 Chilli Crab Shack is back in October!
TWO DAYS ONLY – DON'T MISS OUT.
Things are about to get very very messy!  Now in its fifth year, the Chilli Crab Shack pop-up is back by popular demand…  The team from Sprout will be here on Friday 29 and Saturday 30 October serving up our signature dish of South Australian blue swimmer crab with Asian-style spicy chilli tamarind sauce, egg noodles, Thai herbs and lime.
Grab a local beer, tune in to live music and enjoy your crab with a side of Market vibes.
Don't miss out – chilli crab sells out. Every. Time.  Find this year's Chilli Crab pop-up at the South Eastern entrance (near the new Haigh's).
Reservations are now closed BUT don't worry walk up sales are available on day…get in early!!
Location: South Eastern entrance (near the new Haigh's store) on the Gouger St side of the Market
Pic credit: Adelaide Food Authority