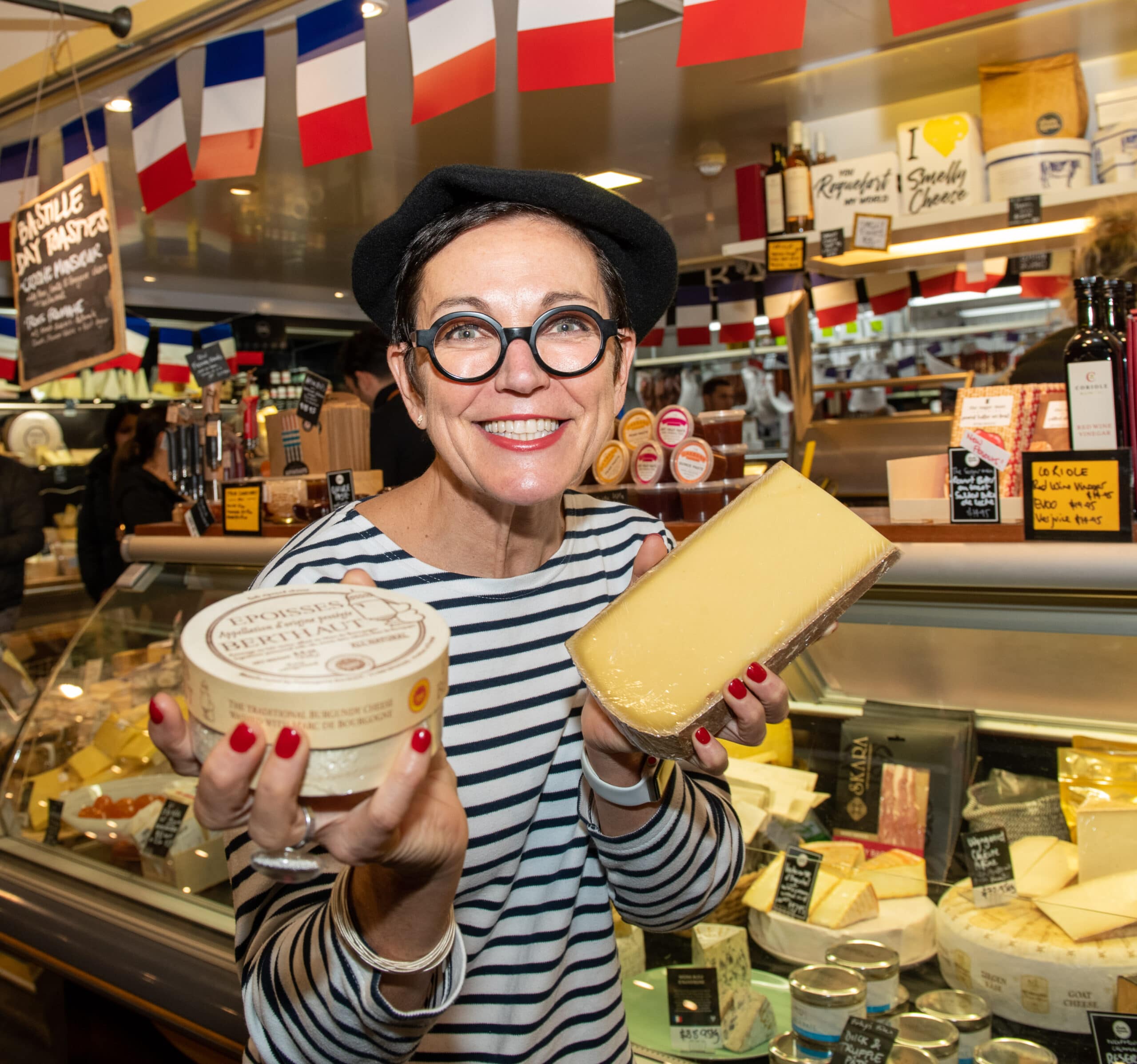 The Adelaide Central Market's renowned French festivities will return for a two-day Bastille Day celebration on Friday July 9 and Saturday 10 July, ahead of France's national day on Wednesday 14 July 2021.
In a celebration of French food and culture, South Australia's love of good food and wine will be on show with Bastille Day at the Market expected to attract families and French food lovers alike over the two-day program of free events.
Highlights include live music from our French opera duet, Adelaide String Duo, Melange a Trois, Pamplemousse and Louise Blackwell and the French set, along with a pop-up crepe bar by Market Bread bar, cooking demonstration, children's activities and a champagne bar, serving French champagne and a local sparkling.
Adelaide Central Market Authority General Manager Jodie Kannane said the Market's Bastille Day celebrations were a wonderful opportunity for the community to come together and celebrate speciality French fare and culture.
"The Adelaide Central Market has an abundance of locally made French produce that our customers know and love including pastries, baguettes, cheese, truffles and charcuterie," she said.
"We look forward to hosting South Australians with a series of free events, as they immerse themselves in French culture through an abundance of French food available throughout the Market."
Artisan French trader Les Deux Coqs – which recently celebrated its three-year anniversary in the Market – will have new products on offer, alongside its regular range of authentic handmade French fare.
Cheese expert and owner of The Smelly Cheese Shop Valerie Henbest is hosting a sold-out Bastille Day extravaganza on Wednesday 14 July, as part of its Cheese After Dark Series.
"I'm very excited to share my French heritage and tradition through our amazing program of cheese, champagne and music," Ms Henbest said. "Our guests will be transported to France for night, connecting with our wine and cheese makers back home in France."
Adelaide Central Market stallholders will showcase their incredible French fare including locally made pate and terrine, fresh truffles, eclairs, croissants, cheeses and more.
FRIDAY 9 JULY 2021
9:30AM – 12:00PM
Free Bastille Day craft for kids – Grote St dining area
10:00AM – 9:00PM – Crepe pop-up by the Market Bread Bar – Gouger Dining area
11:00AM – 1:00PM – Live music by Sounds Continental – Eastern Roadway
11:00AM – 1:00PM – Live music by Adelaide String Duo – Gouger dining area
5:30PM – Champagne Bar (French champagne and Australian Sparkling wine available)
6:00PM – 9:00PM – Winter Weekends: Live music by Melange a Trois and and firepit – Grote Street, outside Cumbia
6:00PM – 8:00PM – Live music by Louise Blackwell and the French Set – Gouger Dining area
6:30PM – French Opera duet
SATURDAY 10 JULY 2021
7:30AM – 2:00PM – Crepe Pop-up by Market Bread Bar – Gouger Dining area
9:00AM – 11:00AM  – Live music by Sounds Continental – Grote Dining area
9:30AM – 12:00PM Free Eiffel Tower Gingerbread decorating for kids – Eastern Roadway
10:00AM –  12:00PM – Live music by Pamplemousse – Gouger Dining area
11:00AM – 1:00PM – Live music by Louise Blackwell and the French Set – Eastern Roadway
12:00PM – 1:00PM – Free cooking demonstration by Valerie Henbest and Mandy Hall – Community Kitchen, Gouger Dining area