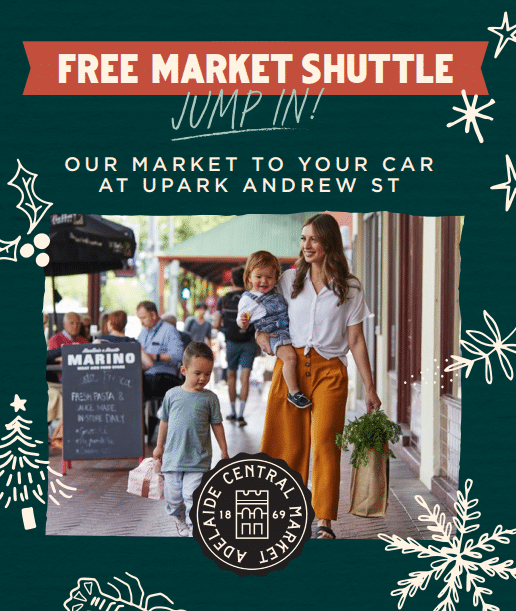 Additional parking, at the same great short term rates as UPark Central Market, will be available for customers in the nearby UPark Andrew, with local ecofriendly transport business Eco Caddy providing a free shopping shuttle service. Under 300m from the Grote Street entrance, UPark Andrew is conveniently located for overflow parking during peak trading times and the free shuttle service with Eco Caddy can carry plenty of shopping bags and happy shoppers Christmas week.
The Eco Caddy free shuttle service will run between Grote Street (near O'Connell's) and UPark Andrew 9am – 2pm daily on Wednesday 22, Thursday 23 and Friday 24 December.
First hour free parking is available to all UPark Plus card holders at UPark Andrew.