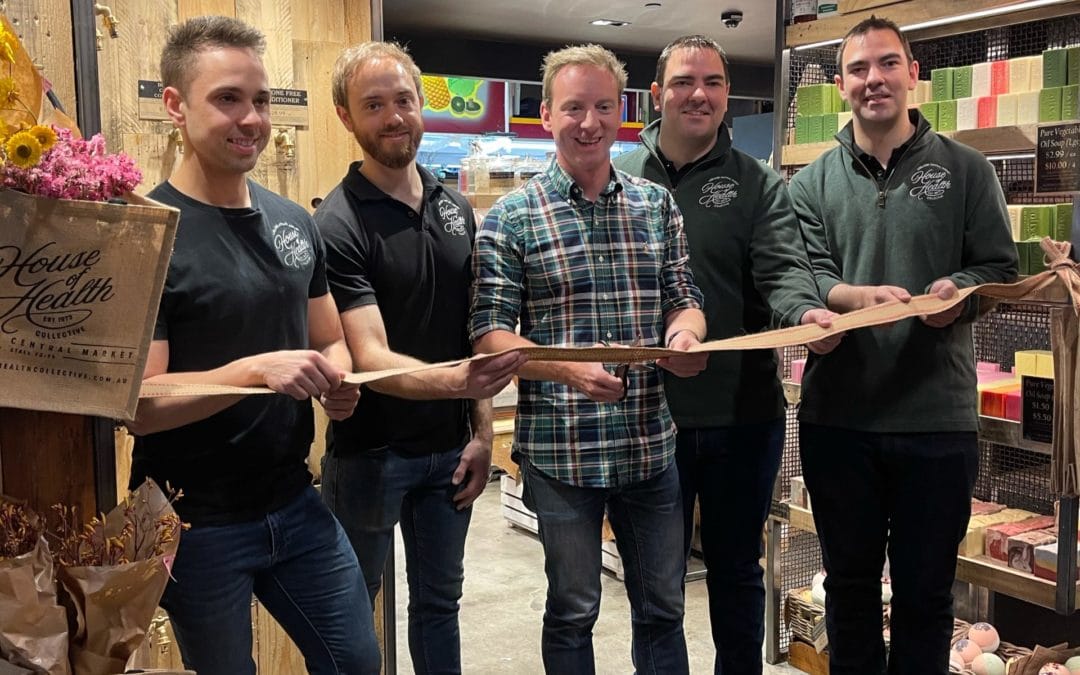 House of Health Collective
is leading the way on replacing the waste! Already Plastic Free Champions, the Collective is now expanding their ecofriendly range into a brand new store, Sustainable Co which was officially launched this week with the Minister for Environment and Water, David Speirs. Sustainable Co offers a huge range of ecofriendly and vegan products including cosmetics, homewares, bulk treats (even for your furry friends!!) and home and body products.
In addition, to launching the new Sustainable Co stall, Minister Speirs announced SA's ban on single use plastics would commence in March 2021. House of Health was one of the first South Australian businesses to officially go single use plastic free.
Find out more about SA's ban on single use plastics HERE