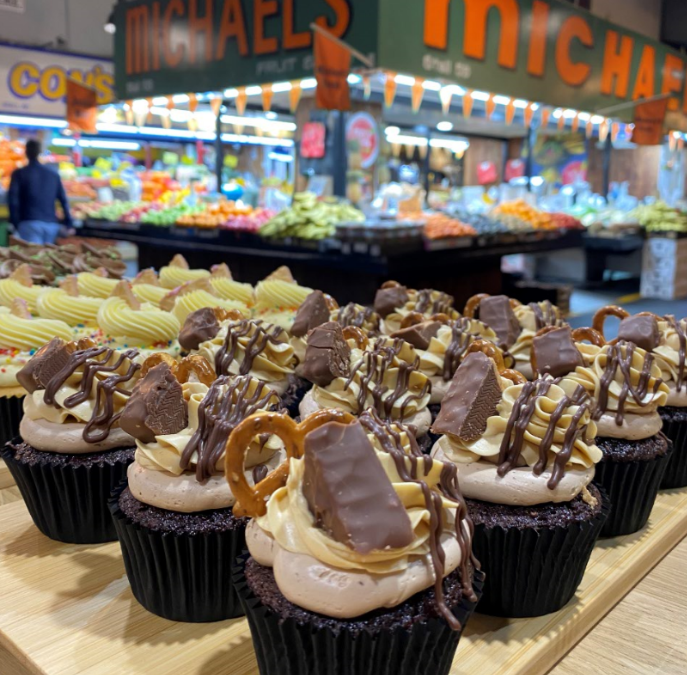 Producer in Residence: The Cupcake Lady
Our Producer in Residence Stall has reopened!
Our first producer The Cupcake Lady makes cupcakes from scratch and has created a NEW gourmet range of cupcake flavours called The Cupcake Lady's Double D's (Double Deliciousness)! Flavours include Salted Caramel Oreo, Caramilk, Funfetti, Red Velvet, Tim Tam, Espresso, Banana and Chocolate Overload… just to name a few! ​​Experience the delicious world of cupcakes with 10 different flavours to choose from every Market day till 5 September.