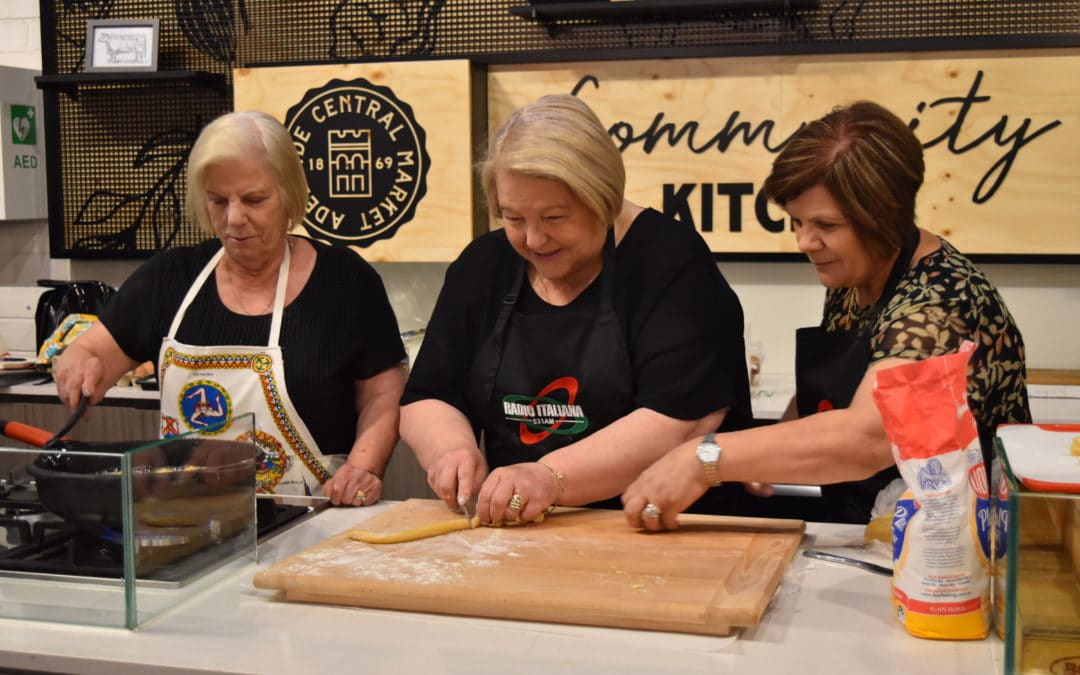 The Adelaide Central Market is a multicultural community of people; traders, producers, artisans, chefs and restaurateurs all who share a passion for quality food.  It's for this reason that the Community Kitchen has been established; a forum to cook, create, taste, discuss ideas and to celebrate the diverse and multicultural community that the Market is known for.
The Market welcomes community groups to celebrate National days and important occasions by sharing food, culture and music at the Community Kitchen.  The Community Kitchen available free of charge (conditions apply).
The Community Kitchen is newly renovated and incorporates a gas cooktop, electric oven, BBQ grill plate, sink with hot and cold water, LCD screens, PA system and an extensive selection of cookware and utensils.
Click here to submit your expression of interest to use the Community Kitchen.