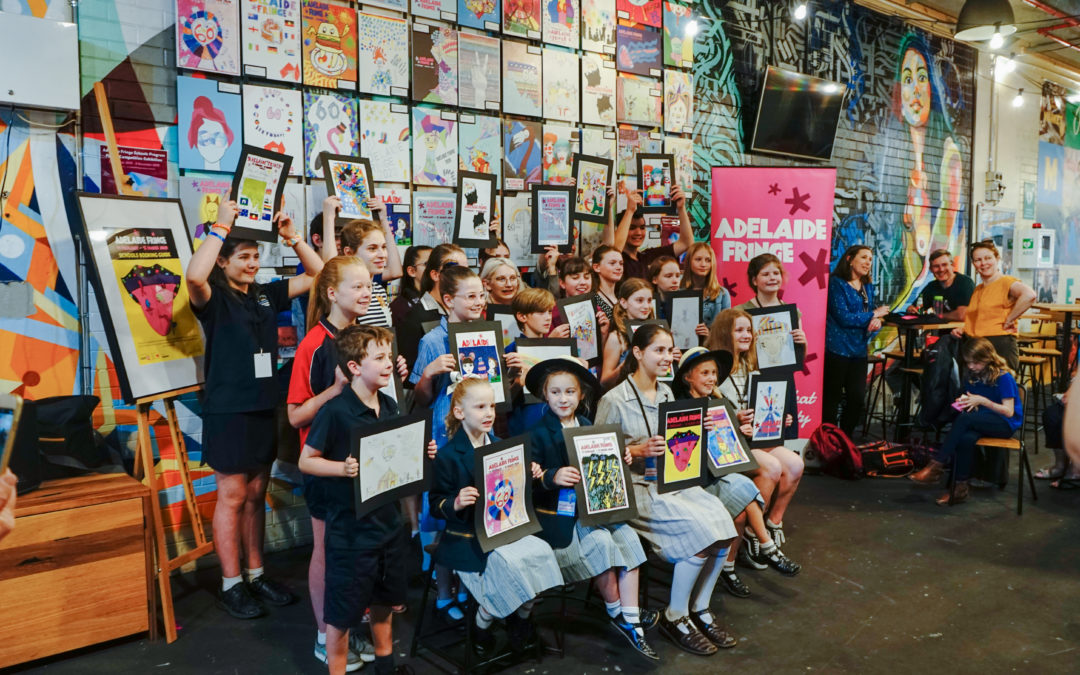 Congratulations
to the winner of the
Adelaide Fringe
Schools Poster Competition for 2020 – Scarlett Scardigno from St Aloysius College!
Students from all of South Australia entered the competition with artists from years 2 to 12 represented. Scarlet's artwork featuring some amazing fish characters will feature on the 2020 Adelaide Fringe Schools Booking Guide. 
Scarlett described her piece as "everyone is unique and will always be welcome to the Adelaide Fringe, even if you are a fish with legs in a tutu. Everyone's experience is different and magical, something no one will ever forget."
All of the art will be on display in our Grote St dining area until 3 November 2019.