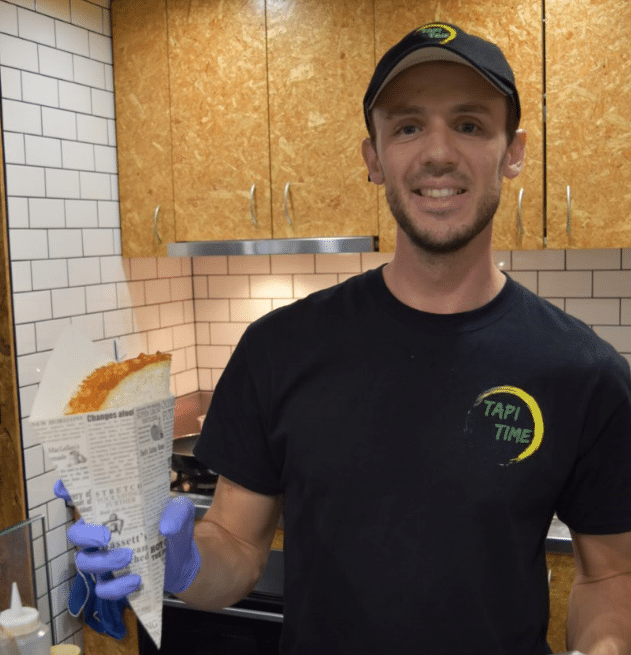 Please welcome Tapi Time to our Producer in Residence Stall, serving  delicious and fresh Brazilian Tapi (tapioca).
Tapi is a great substitute for bread, made of hydrated cassava flour and freshly prepared right before it is served. It is also gluten free, fat free, sugar free, dairy free and nut free it can be combined with a range of different flavours, sweet, savoury or vegan to suit anyone's taste and health requirements. Visit the team for their selection of breakfast and lunch specials throughout the three weeks.
Visit Tapi Time until 6 July 2019.