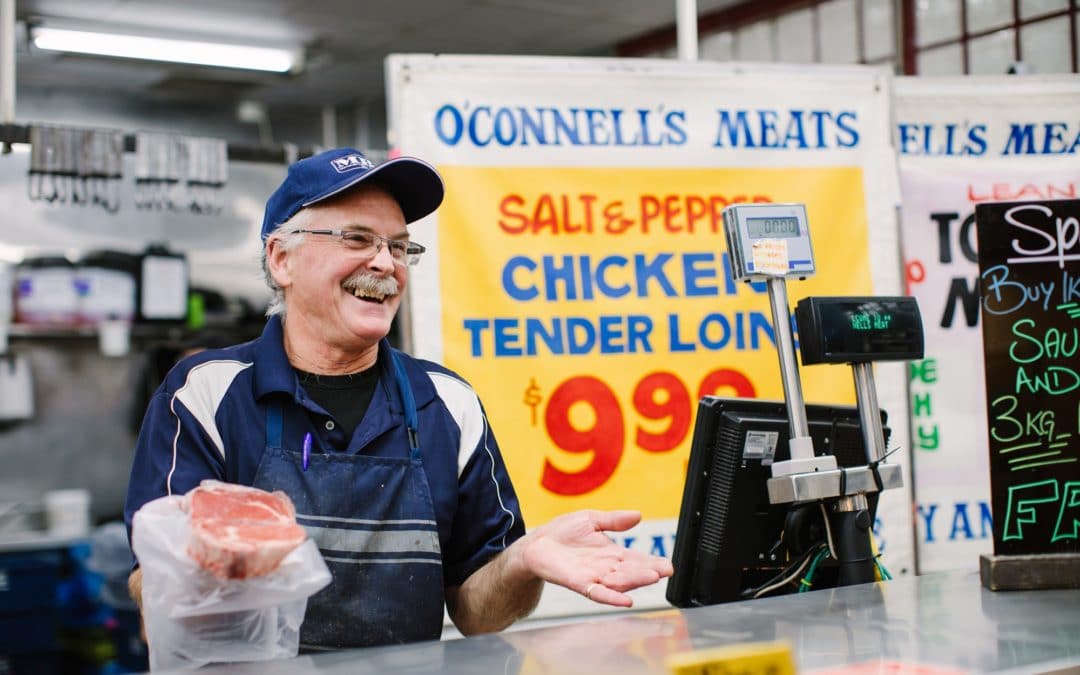 It's the perfect summers day for firing up the barbecue with your loved ones and enjoying the incredible food our gorgeous country has to offer! We've rounded up some of the best Australia Day products you can find in our Market:
Sausages – The team at O'Connell's Meats (Stall GR47-51) stock a huge range of sausages, including the classics and some gourmet options! Perfect for your Australia Day BBQ!
Burger patty – Is it Australia Day without a burger with the lot? Visit the team from Barossa Fine Foods (Stall 60) for a huge range of burger patty options including beef, pork, chicken  and mixed!
Lamingtons – The guys at House Of Health (Stall73/74) are thinking of all our friends with intolerances and allergies! They have raw lamington slices available this Australia Day for you to purchase! If you're after the real deal, visit Gourmet to Go (Stall 42)
Kangaroo Kebabs – Want to try something different this Australia Day? Kangaroo kebabs are made fresh by the team at Something Wild (Stall 55), whilst you're there, grab a bottle of their green ant gin!
Meat Pies – Even Katy Pery agrees, the pies are better at Gourmet to Go (Stall 42)! Visit the team for your Australia Day meat pie as well as range of other incredible pies and baked goods!
Prawns – Chuck a prawn on the barbie they say! Within our Market we have 2 incredible fish mongers, Samtass Bros Seafood (Stall GO46-48) located on the Gouger Street side of our Market, and Cappo's Fish Market (Stall WR7) located closer to Grote Street, visit them for all your Australia Day seafood needs!
Feeling like you want to raise the bar, why not check out our Australia Day menu for some recipe inspiration!