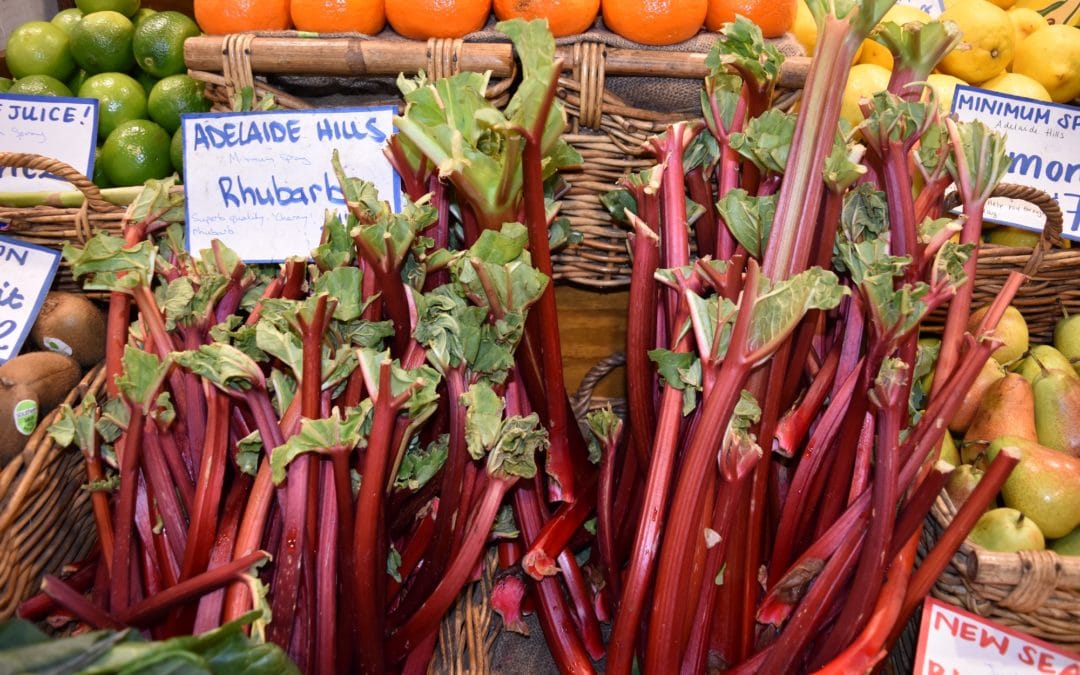 Rhubarb is easy to prepare and adds a tangy twist to dessert dishes.At first glance rhubarb can look a little unusual and difficult to cook with but rhubarb lovers will tell you there's nothing like the tangy taste and radiant rose-red colour it adds to cooking.
For an easy compote, trim and slice a bunch of rhubarb into 5cm pieces. Wash under cold water, place in a large mixing bowl with 1/3 cup caster sugar and 125g raspberries, tossing until evenly coated. Heat a non-stick frying pan over a medium heat and add rhubarb mixture, turning every 2–3 minutes to prevent sugar from burning. Cook until fruit becomes soft and sugar caramelises.
The roasted rhubarb in the recipe above can also be used to top custard tarts, a pavlova, rice pudding or folded through whipped cream with crushed meringue for a quick fruit fool.
Rhubarb crumble is so quick to make! Simply cook a bunch of trimmed, chopped and washed rhubarb with 1/3 cup caster sugar for 5 minutes or until soft. For the crumble, rub 125g each of our, butter, sugar together with 1/4 cup each of oats and almonds and 1 teaspoon ground ginger, until mixture is well combined and looks like coarse breadcrumbs. Bake in 180°C oven for 30 minutes or until crumble is golden.