Mushroom Man's Mushroom Shop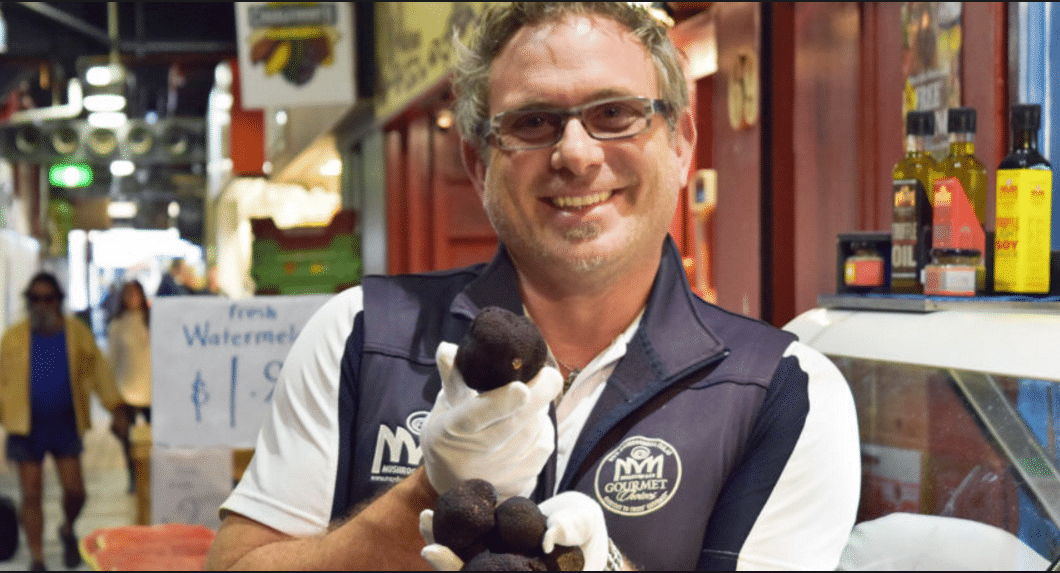 The Mushroom Man's Mushroom Shop is all about mushrooms. We have the best mushrooms available all year round and specialise in exotics and truffles and truffle oils.

Vegetarian
Our success is based on 30 years of family history within the Central Market, excellent value for money, efficient and professional service and exceptional quality mushrooms (and more recently truffles), are the hallmarks of the Mushroom Shop.
From the basic white button, to the sophistication of porcini mushrooms, to the sublime indulgence of some of the world's best truffles, the Mushroom Man's Mushroom Shop has redefined the mushroom experience for the food-loving public of Adelaide.
OPENING HOURS:
Tuesday 7:00am – 5:30pm
Wednesday 9:00am – 5:30pm
Thursday 9:00am – 5:30pm
Friday 7:00am – 9:00pm
Saturday 7:00am – 3:00pm
Sunday & Monday CLOSED
Sign up as a Market Lover to keep up with all of our Market news, produce and recipes!