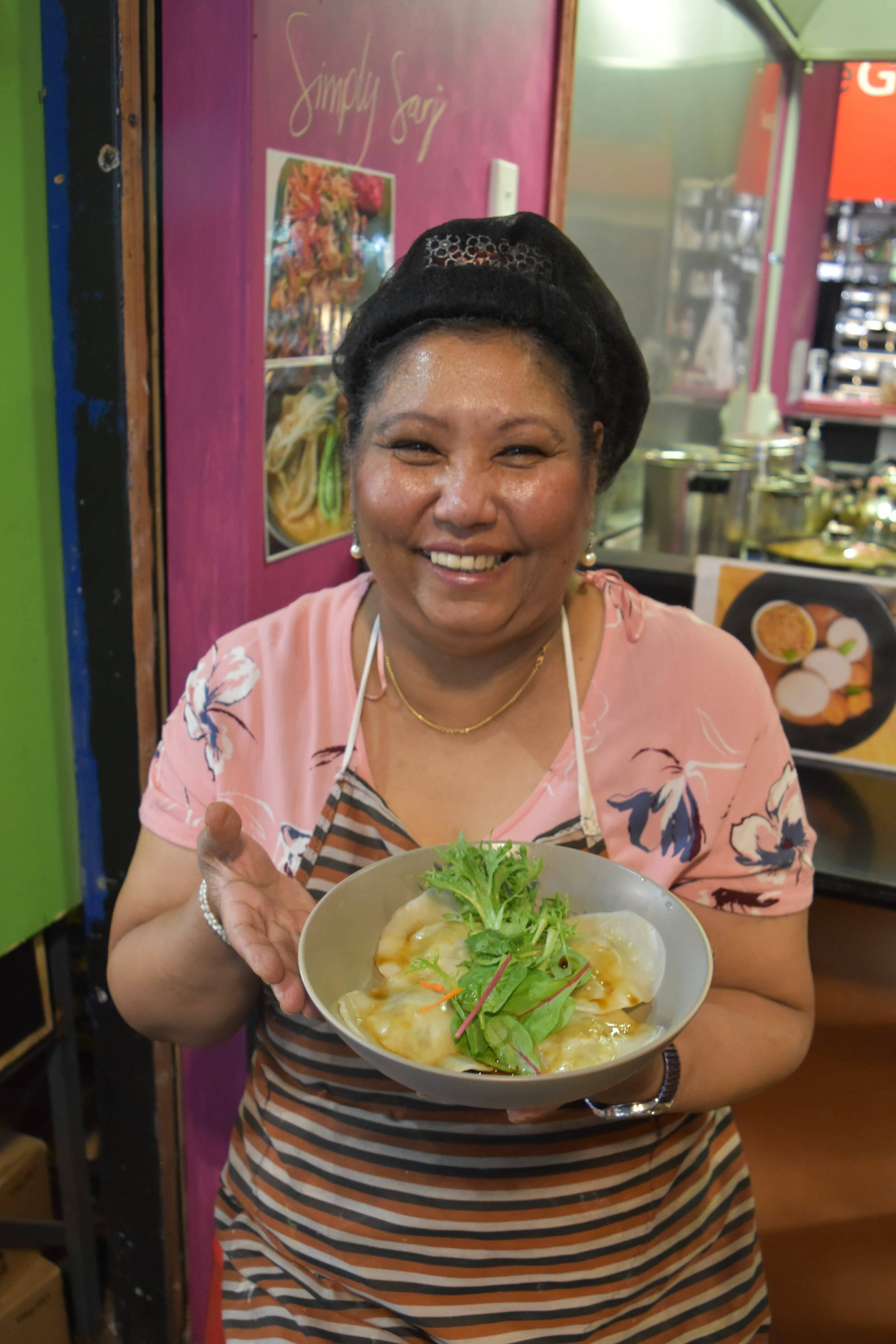 Treat your taste buds to a vegan laksa or Sarj's famous sweet potato donuts!

Vegetarian

Vegan
Simply Sarj offers plant based, vegan, vegetarian international cultural and fusion cuisine.

OPENING HOURS:
Tuesday 7:00am – 5:30pm
Wednesday 9:00am – 3:00pm
Thursday 9:00am – 5:30pm
Friday 7:00am – 9:00pm
Saturday 7:00am – 3:00pm
Sunday & Monday CLOSED
Sign up as a Market Lover to keep up with all of our Market news, produce and recipes!