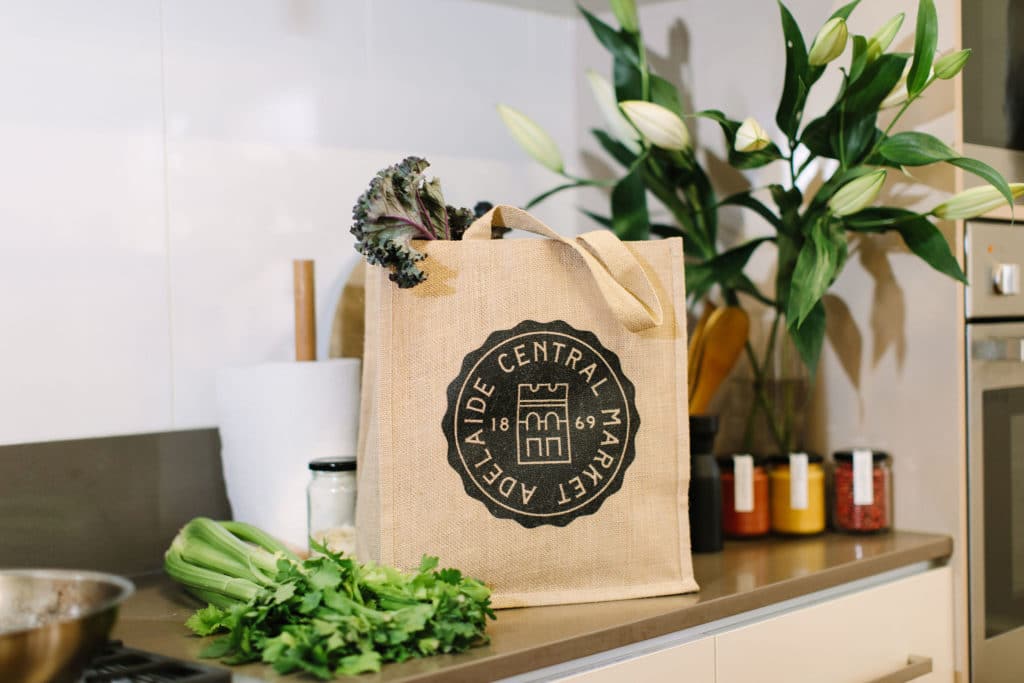 Delivery services
We have a selection of traders who offer home delivery if you are unable to visit the Market. Please place orders directly with our traders listed below. We will be updating the below list as soon as we hear of more delivery opportunities.
---
Fruit & Vegetables
Fred McMahon's (Stall 12)
Home Delivery on the weekdays Tuesdays – Thursdays, quality fresh produce. Minimum spend $50, 10km Adelaide CBD radius. Call 8231 2127 to place your order.

Wills & Daniel (Stall 49)
Order online here or call the stall on 8260 7776 for more information.

Rommy's Fruit & Veg (Stall 37)
Fresh fruit and veg delivered. Ring Rom via 0401 591 711 for details.

House of Organics (Stall 34/35/36)
Supporting local farmers, producers and small businesses has never been more important and now we can deliver to your door.
Our team have put together four mixed boxes, focusing on seasonal, local produce. Offering next day delivery Tuesday-Saturday within 6km of the Market for $5. Or if you prefer, click and collect.
Order here
Seven Brothers (Stall 23/24)
Pre-order and collect at stall or delivery within 10km of Adelaide CBD ($5).
Orders need to be in by 4pm the day before, free pick up in store with credit card payment only.
$5.00 delivery within 10km of the Adelaide CBD ONLY by pre-payment over the phone via 0421 403 527
Find a variety of boxes available including:
– Mix box $50.50
– Fruit box $43.00
– Vege box $41.50
– Custom box (make your own, as per your order list)
SMS/facebook messager your order with your name, contact number and delivery Address to 0421 403 527.
Find out their latest specials here.

Aubergines (Stall 57)
Visit www.aubergines.com.au and select 'Click & Collect" from the menu. Delivery within 5km of Adelaide CBD on orders over $60 (same day delivery Tues – Sat).
Select items and quantities you wish to order
Checkout:
– Choose Date & Time for order collection
– Select collection location. Options include collection in store or via Grote Street or UPark (1st hour free) (adjacent escalators on level 1)
– Select payment type. EFTPOS only available for orders being delivered to collection points away from our stall.
– When you arrive at pickup location at the time and date you selected, please call us on 8231 4994 and we will arrange to bring your order to you. Note: Cash not accepted at Grote Street Loading Zone or UPark Central Market (1st hour free). We will bring our portable eftpos machine with us to accept payment. Visa or MasterCard accepted.
---
Meat, Poultry & Seafood
Marino Meat and Food Store (Stall GO52-54)
We delivery to all Adelaide metro areas. Delivery is free for any transaction more than $100. Under $100 it's a $15 delivery.
Order online here.
Barossa Fine Foods (Stall 60)
Shop online and purchase a family meat pack, small goods and meat. Delivering to the Adelaide metropolitan area.
Shop here
Something Wild (Stall 55)
Delivery on selected products including sausages, meat, sauces and more. $22 within 10km of the Adelaide CBD. Email contact@somethingwild.com.au to place your order.
---
Continental & Cheese
The Smelly Cheese Shop (Stall 44)
Shop online, with new products and family favourites updated daily! National delivery. Shop here.
Say Cheese (Stall 46)
Enjoy a selection of goods from Say Cheese, Dough and Smelly Cheese, as they join together with the help of Market St to offer collection and delivery. Find out more here.
Con's Fine Foods (Stall 18/19)
Con's Fine Foods has created 4 packs you can order made with your favourite products. Now offering $5 delivery for a 10km radius of the Market or you can come and collect for free. Payment is via eftpos at your door/at the Market, on the phone or through direct debit.
Same day delivery too, order by 12pm, delivery / pick up between 3pm – 5pm.
Order online here or email admin@consfinefood.com.au or call / text  0411 416 419 with your order (please include: Name, Address, Phone Number and Quantity)
Les Deux Coqs (Stall 2)
Click and collect, home delivery for Adelaide Metro $9.90 and shipping Australia wide.
Shop here.
The Mettwurst Shop (Stall 22)
The Mettwurst Shop specialises in SA Riverland Smallgoods. All products naturally smoked, no artificial colours, no artificial flavours and MSG and gluten free. Shipping Australia wide.
Shop here.
---
Specialty Food
The Kangaroo Island Stall (Stall 17)
Over 300 Kangaroo Island products available online @ kionline.com.au with fast delivery to your door – Australia wide. Everyday essentials to the Islands premium produce.Order online now and we can deliver your Easter gifts with a personalised message. Use the code BUY LOCAL at checkout for free delivery (Limit 50 in total).
Order here.
---
Cafes & Eateries
Jamu (Stall 69)
Available via UberEats – Click here
Real Falafel (Stall 3/4)
Available via UberEats – Click here
Teaser (Stall GO44)
Available via UberEats – Click here
---
Nuts, Confectionery and Coffee
The Coffee Bean Shop (Stall 58/59)
Shop online for your favourite beans, with delivery Australia wide! Shop here.
Charlesworth Nuts (Stall 70)
Stock up on nuts, fruit and chocolate. Delivery $9.90 within SA and $14.90 Australia wide. Shop here.
---
Bakeries & Patisserie
The Bakers Tray (Stall 25)
Ring 8240 2001 to place your order by 4pm for bread, quiches, pies and cakes for pick up at the Market the next day.
Free delivery on orders over $30. Order before 4pm for next day delivery Mon- Sat in metropolitan Adelaide.
Order online here

Market Bread Bar (Stall 50)
Free home delivery for customers within 10km of CBD (no minimum spend).
Delivery days are Tuesday, Wednesday, Thursday, Friday and Saturday. Order before 11am on that day, with delivery after 12pm. No minimum spend and free delivery within 10km of CBD. Call Theo directly to arrange delivery via 0402 317 262
Dough (Stall 45)
Enjoy a selection of goods from Say cheese, Dough and Smelly Cheese, as they join together with the help of Market St to offer collection and delivery. Find out more here.
---
Non-Produce
Photo Co Camera House (Stall WR5)
Please call PhotoCo Manager: 0497 455 620

Delivery services including:
We freight, post and deliver products.
Free Delivery every Friday on orders over $100 with 20km of the CBD  (if under $100 or further distance please ring to negotiate surcharge)
Fast CBD FILM delivery by bicycle  via the App Buy@home-australia Pty ltd  (Between 11am and 12 noon Mo – Sat)
We accept film by post: PhotoCo Camera House: Shop 5 Western Roadway, Central Market, Adelaide SA 500
Central Market Flowers (Stall 7)
Delivery on your favourite blooms – call 8231 3002